About In the News, Inc.
Established in 1987, In the News, Inc. is the largest custom lamination and engraving company serving over 500,000 clients across the country. They specialize in the mounting and laminating of magazine and newspaper feature articles for businesses, sports figures, publishers, restaurants, and hobbyists all over the United States. Last year alone they produced over 50,000 custom laminated wall hangings for their customers.
For most of the last 20 years, In the News' marketing tactics were basically outbound telemarketing, with a majority of their sales coming from phone calls and email spam. Their website was closer to an online brochure, static and uneventful, and of course provided no way to capture potential customer information. In early 2011, they decided they needed a strategy to be part of the social media revolution, but had no idea what they were going to do. They knew they needed help, but didn't know where to turn. Was there an option for them where they could update their website, set up a way to capture and nurture leads, and reach their customers in new and exciting ways?
How to turn a static website into a stellar lead nurturing device?
Before turning to HubSpot for help, In the News used a variety of outbound tactics because their website just didn't seem to be of any use for them in terms of sales. They couldn't manage it the way they wanted, and the pages they had were not optimized for SEO. Potential customers just were not finding them. Instead they turned to outbound tactics such as promotional flyers, telemarketing, and trade shows, all which experienced minimal success.
They knew they needed a change, so they formulated new goals for their marketing team. They decided they needed a way to develop their brand by identifying who their audience was by answering their questions, and then generating more visits and web based leads. After running into a HubSpotter at a social media marketing conference, they signed up for a free trial of the HubSpot all-in-one marketing software and instantly discovered it was a product that could help them reach their new goals. By changing their tactics, they found they could easily reach and nurture customers in more exciting ways.
HubSpot Helped In the News from Outbound to Inbound
In the News started their new strategy by implementing HubSpot's Website Management tool. Before, they were unable to capture leads or potential customers from their website. HubSpot specifically helped them capture new customers with well-placed CTAs, along with helping them develop creative landing pages, and creating free offers and downloads. They now have an interactive ongoing, developing website they are happy with and is generating 676% more leads.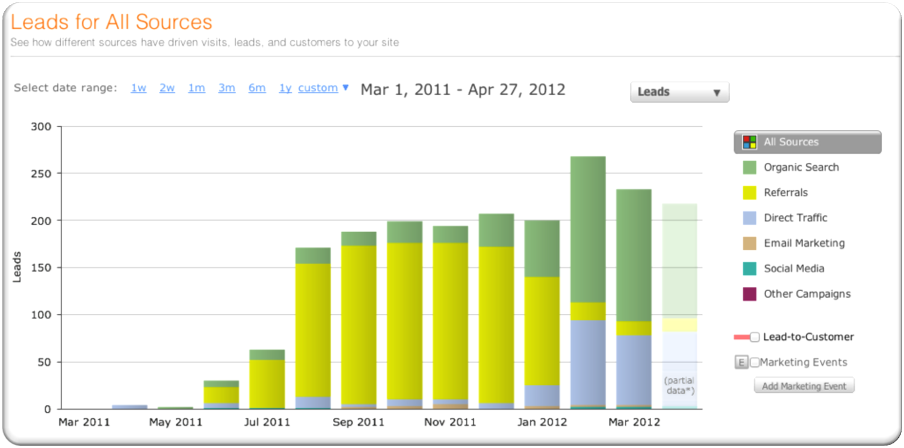 Optimizing Each Page on Their Site
The HubSpot software was also able to help In the News optimize their website for SEO by using the Page Grader tool. They were able to systematically optimize each page of their website, which has led to them ranking higher for their keywords and helped them get more visitors to their pages. With the Keyword Grader tool they discovered their audience wasn't seaching for plaques, but frames. They were able to use this knowledge to their advantage when optimizing their site. Today they have increased their overall traffic by 124%.
A Chance to Nurture Every Lead
After generating all those leads, In the News was then able to use HubSpot's Lead Nurturing tools to set up lead nurturing campaigns that has given them the ability to stay connected to their paying customers, keep them close, and help move them back into the buying cycle. Before, they never had the ability to email their customer base, and with HubSpot's Email tools they have been able to import thousands of emails, and have been able to reach and touch their customers on a continued basis. They have seen great results from their email campaigns,increasing website traffic from email by 654%. They have done this by actively setting up campaigns for special offers, campaigns to drive people to their social sites and introducing segments of their customers to their blog.
Churning Out Blogging Content
Finally, before coming to HubSpot they didn't have a blog set up and had no experience blogging. Using the HubSpot software Blogging tool they were easily able to set up a process to consistency churn out content. Using the checklist provided, it lets them know when they are missing anything necessary to optimize a blog post. Whether it's an alt tag, meta tag, a missing keyword or a photo, the blog tool will remind them and then they can focus on the larger issues at hand.