About Unger & Kowitt, Traffic Law
Unger & Kowitt is a law firm in South Florida that helps people fight their traffic tickets. Since their founding in 1995, they have helped hundreds of thousands of people with over one million tickets. Their goal is to get every ticket dismissed.
Challenges
As a small business without a marketing team, Unger & Kowitt struggled with a lack of a cohesive marketing strategy. "We didn't really have a main tactic. We were basically a rudderless ship. We hired a web guy, an SEO guy, and many other people who claimed to have our best interest in mind, but really didn't." There was so much to learn about marketing but it was difficult for them to know who to trust, especially when the people involved with Unger & Kowitt's marketing were not working together.
Business had been slowing down and Unger & Kowitt blamed the economy. It was 2011 and they weren't getting found online. Their disjointed marketing just wasn't working.
How could an all-in-one inbound marketing program make marketing both easier and more effective?
Kowitt came across an article about HubSpot and went on the HubSpot website. After reading a success story of a firm in a similar line of work and reaching out to them, Kowitt was convinced by the testimonial. He decided to use HubSpot's software and adopt an inbound marketing plan. "It was overwhelming in the beginning. Having the consultant there was helpful. It's a marathon, not a sprint."
Driving Traffic to Their Website and Generating Leads
In the past year, Unger & Kowitt's website traffic has increased by 350%.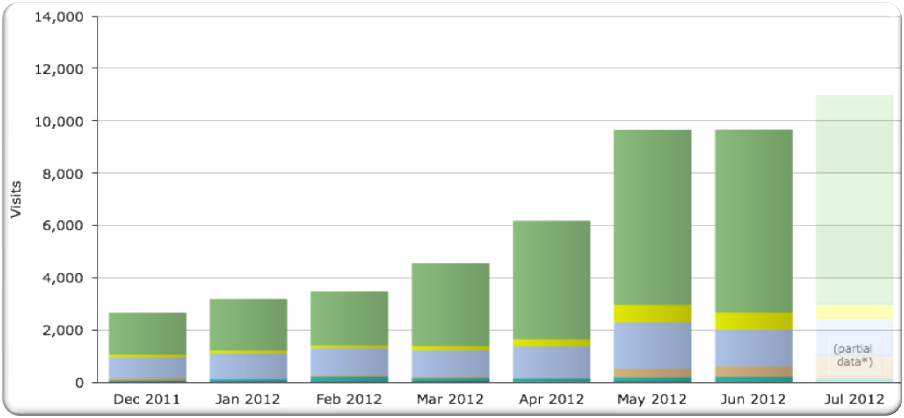 They now understand the value of blogging and attracting leads to their website with valuable content. The HubSpot software's Blogging Tool made it easy for them create posts with the simple editing interface and and get SEO tips and best practice pointers along the way. Using the Social Media Tool, they are able to drive visits to their website through social media channels. Visits to their website due to social media have increased by 100% in the past year.
Through optimizing their website using SEO Tools to get found and then using blogging and social media to build an audience, Unger & Kowitt has successfully transformed their online presence. They can then use that online presence to keep their sales funnel full. Lead Generation Tools make the process easy. "I am definitely on the right track. Seeing the leads count that just continues to go up amazes me."
Their leads have increased by 200% in the past year.
Using Lead Nurturing to Move Leads Through the Funnel
"Our funnel is very short because our sales cycle is so short. So for us, being able to grab people and quickly move them down our funnel is critically important. The lead nurturing tools handle this for us and it's so easy to make changes on the fly if necessary. It's great."
Using the Lead Nurturing Tool, Unger & Kowitt can warm up leads with a series of customized emails. The visits to their website due to email have increased by 614% in the past year.
"HubSpot is certainly in touch with all things that are positive in the world of internet marketing. I am in touch with a company who is on their game."
"No one is going to take as much interest in my business as I am. It's great that I can control my marketing with HubSpot. I really feel that it's been an incredible journey and I'm so excited to see where it's going."