Webinar Details:
Duration: 60min
Presenters:
Justin Kistner, Senior Manager of Social Media Marketing for Webtrends
During his time at Webtrends, Justin led the development of Webtrends' Facebook Analytics as well as their end to end Facebook campaign solutions. Kistner joined Webtrends from Voce Communications, where he helped architect social strategy for clients such as Intel and Oracle. He previously spent time as a Social Engagement Coordinator at Jive Software, and was the owner of Metafluence, Inc. - an independent web presence consultancy.
Dan Zarrella, Social Media Marketing Scientist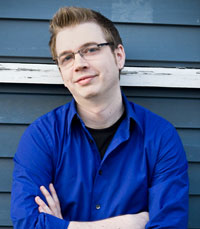 Dan Zarrella, author of The Social Media Marketing Book, is an award-winning social, search, and viral marketing scientist. Dan studies social media behavior from a data-backed position enabling him to teach marketers scientifically grounded best practices.
Technical Requirements: Internet connection and speakers/headphones
Who should view? Marketers interested in optimizing their Facebook presence for leads and customers.