Your subject line is arguably the most critical part of your email marketing strategy... if it doesn't pique your audience's interest, a carefully crafted email loses all impact.
That's why we're happy to introduce Smart Subject Lines for Pro and Enterprise customers, the latest addition to the smart content experience which allows you to target your subject lines to contacts by different lists or lifecycle stages.
How does it work?
1. In the email editor you'll see a Smart Content icon next to the Subject Line. Then, choose whether to segment by list membership or lifecycle stage.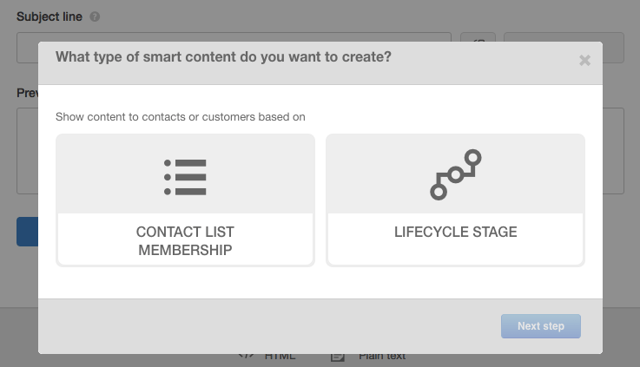 2. Edit Smart Rules based on the criteria you select, and add any personalization tokens.
Making your subject lines smart will help to boost open rates and bring you even closer to creating content that's relevant for the audiences you're trying to reach. Try it out today!