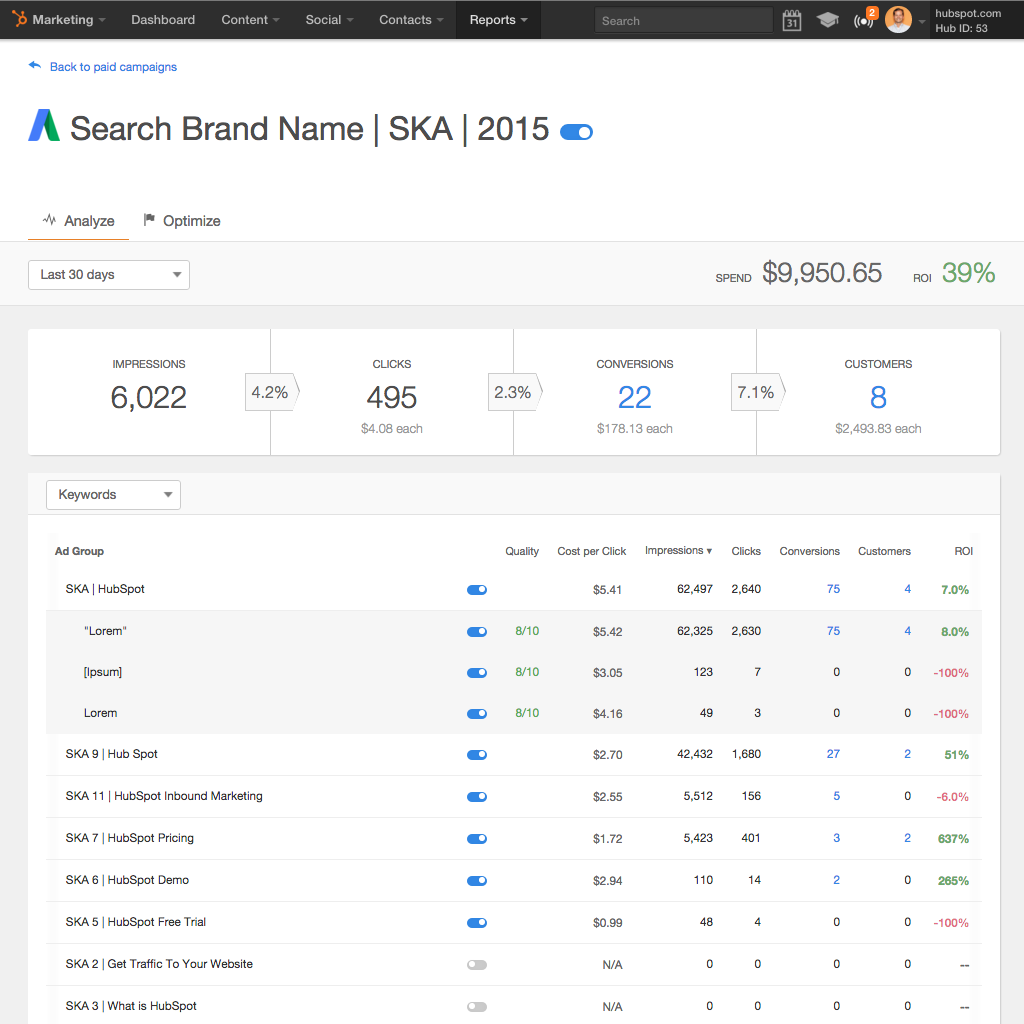 As of today, our Google AdWords integration is live and available to all customers via the Ads Add-on.

Connect your AdWords account to HubSpot today through a free trial of the Ads Add-on.

The Ads Add-On connects directly to your AdWords account through OAuth. Allowing HubSpot to edit AdWords campaigns and pull in ads data to combine with HubSpot data. This magical combination of data gives you the ability to automatically track ad conversions. It also shows you the ROI of ads down to the keyword, as well as which ad clicks turn into customers.
Read More >>