What are businesses doing about the GDPR?
So we know what consumers think of the GPPR, and what they may do if given the option to remove themselves from company databases. What are businesses, and marketers especially, doing about it?
Our data shows a pretty bleak picture. Of the 363 business leaders and marketers we surveyed, just 36% of them stated that they had heard of the GDPR.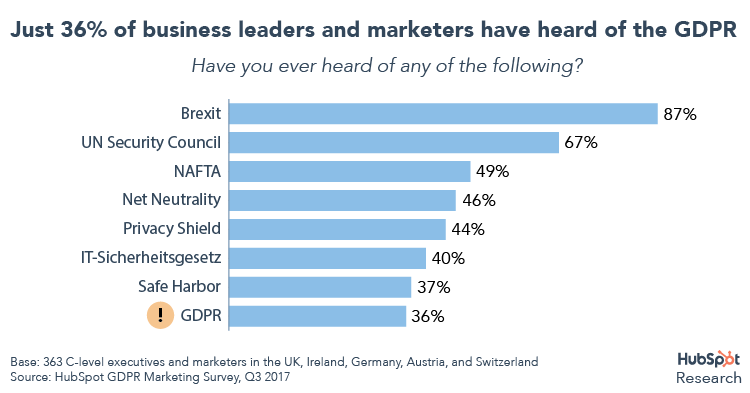 A full 12% admitted they first found out about the GDPR from our survey. Just a third knew when the GDPR will come in force (the date is 25 May, 2018). Lastly, less than half of companies surveyed are prepared for the GDPR in 2018.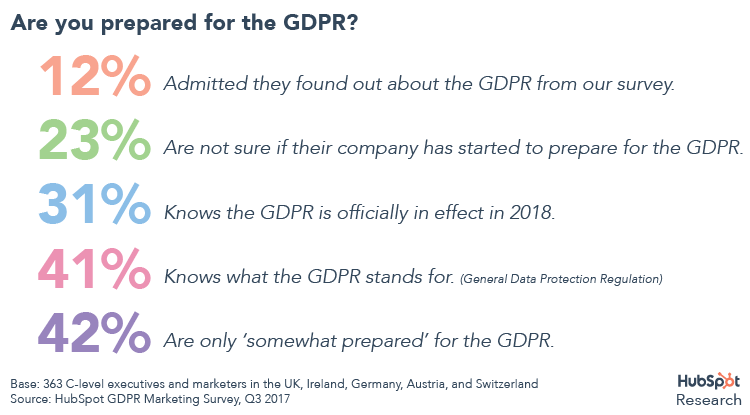 Overall, most companies are addressing the GDPR by updating their contracts and data protection policies, and pressing their vendors to do the same. Worryingly, 22% admit that they haven't done anything just yet to prepare for the GDPR.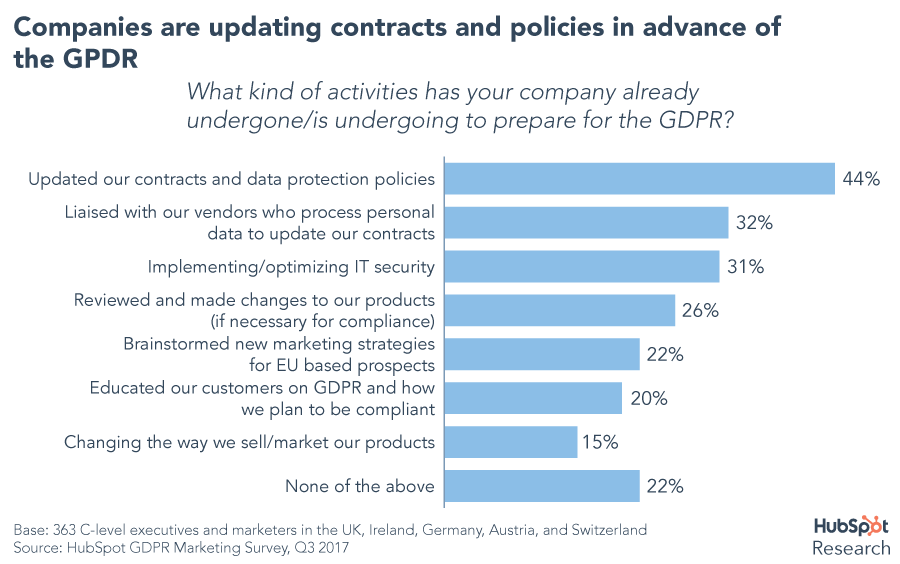 33% of business leaders and marketers who correctly identified the GDPR in our survey expect their lead conversion rates to go down. Half expect their email lists to shrink as a result of consumers taking action to unsubscribe from company emails. 41% expect to shift to external platforms to process lead data as a consequence of the GDPR's new data storage rules.
Tactically, business leaders anticipate they'll have to change how they collect customer data, security protocols, and the length of time they'll store customer data.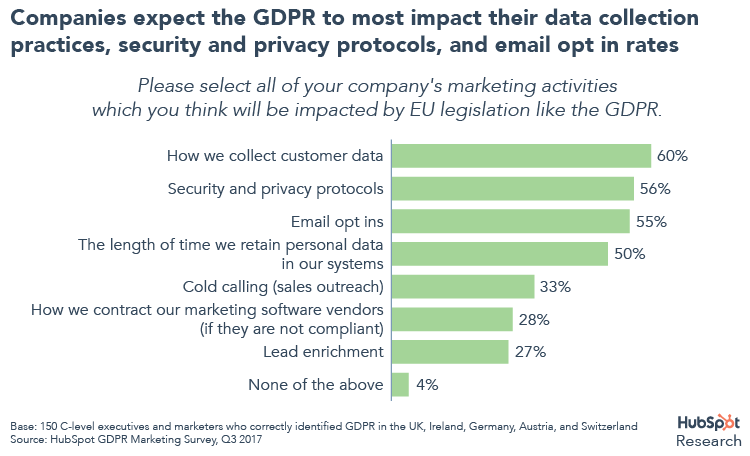 And many plan to focus more on social media marketing, content marketing, and SEO. 26% will use less retargeting ads, and 25% will require a log in for people to use their services.