HubSpot CRM was built from the ground up to be ready for the modern world. Intuitive and automatic where other systems are complicated and manual, HubSpot CRM takes care of all the little details - logging emails, recording calls, and managing your data - freeing up valuable selling time in the process. It regularly ranks as one of the best CRM software products for small business.
Here are the reasons HubSpot CRM is the top choice for small businesses.
Manage your pipeline and never let a deal slip through the cracks.
Our pipeline management tool will help you keep track of your deals so you never miss an opportunity again. You'll get total visibility into team performance to gauge the value and health of your pipeline.
Find and focus on closing the warmest leads.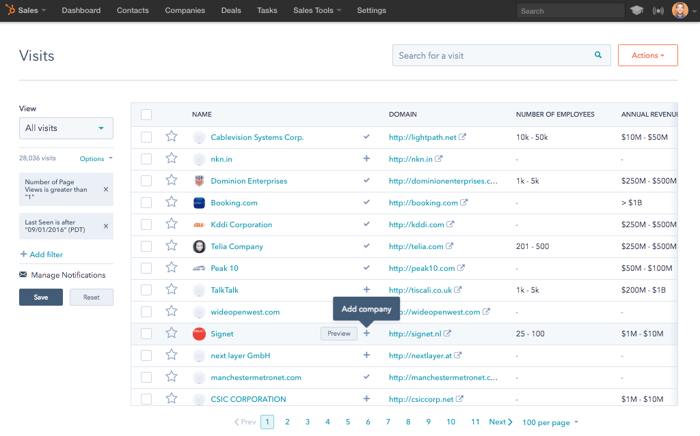 Don't waste time you on low quality leads. Filter through all your contacts to find the warmest leads who are most engaged and visiting your site in real time. Spend your time closing quality leads, not chasing cold prospects.
Use our proven email templates or create your own.
Access a library of email templates designed for every step of your customer's journey or turn your best emails into templates you can personalize. Your templates will always be one click away inside your inbox – whether you use Office 365 for Windows, Outlook, or Gmail. Save hours when you can send an email in seconds.