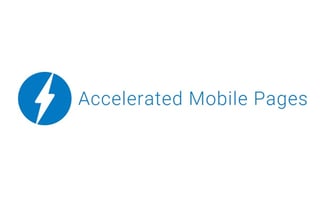 Speed matters. When it comes to your blog posts, visitors on mobile expect content to load instantly and don't want to wait just to start reading.
Accelerated Mobile Pages (AMP) is a new technology that fundamentally removes many of the page elements that slow down loading times, like third-party JavaScript. The result visitors get is a lightning-fast page where content loads nearly instantaneously, and as a result visitors stay engaged with your blog post. In addition to the benefits of speed, content discoverability is another key reason to consider moving towards AMP.
Think about the last time you searched for something on mobile and scrolled beyond the first few results? Hardly ever. Right?
Enabling AMP also means that your content has the potential to display in a new carousel Google displays in search results that only includes AMP-enabled content. AMP-enabled content will display with a small lightning bolt icon as displayed in the image below.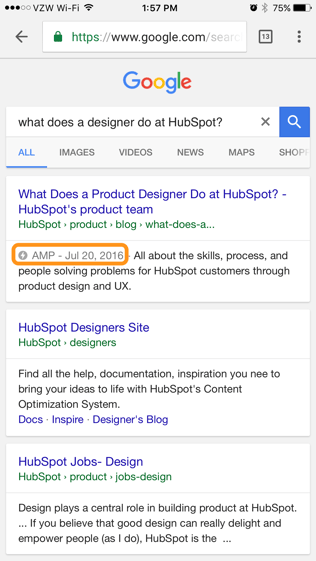 Enabling AMP within HubSpot is easy, and can be done in two-ways:
Enable AMP within the "Publish or Schedule" tab of an individual blog post. Once the checkbox is selected and the post is published the post will be converted to AMP format and when Google caches this content they will index the AMP version.


Enable AMP for all your past posts, and any published in the future. Within Content Settings you can enable AMP and configure settings such as font, text color, logo, and more.
Test it out for yourself by opening our AMP Demo on your mobile phone and see the difference in speed between a regular blog post, and AMP-enabled post.
Want more information? Get step-by-step instructions on speeding up your blog for mobile visitors.