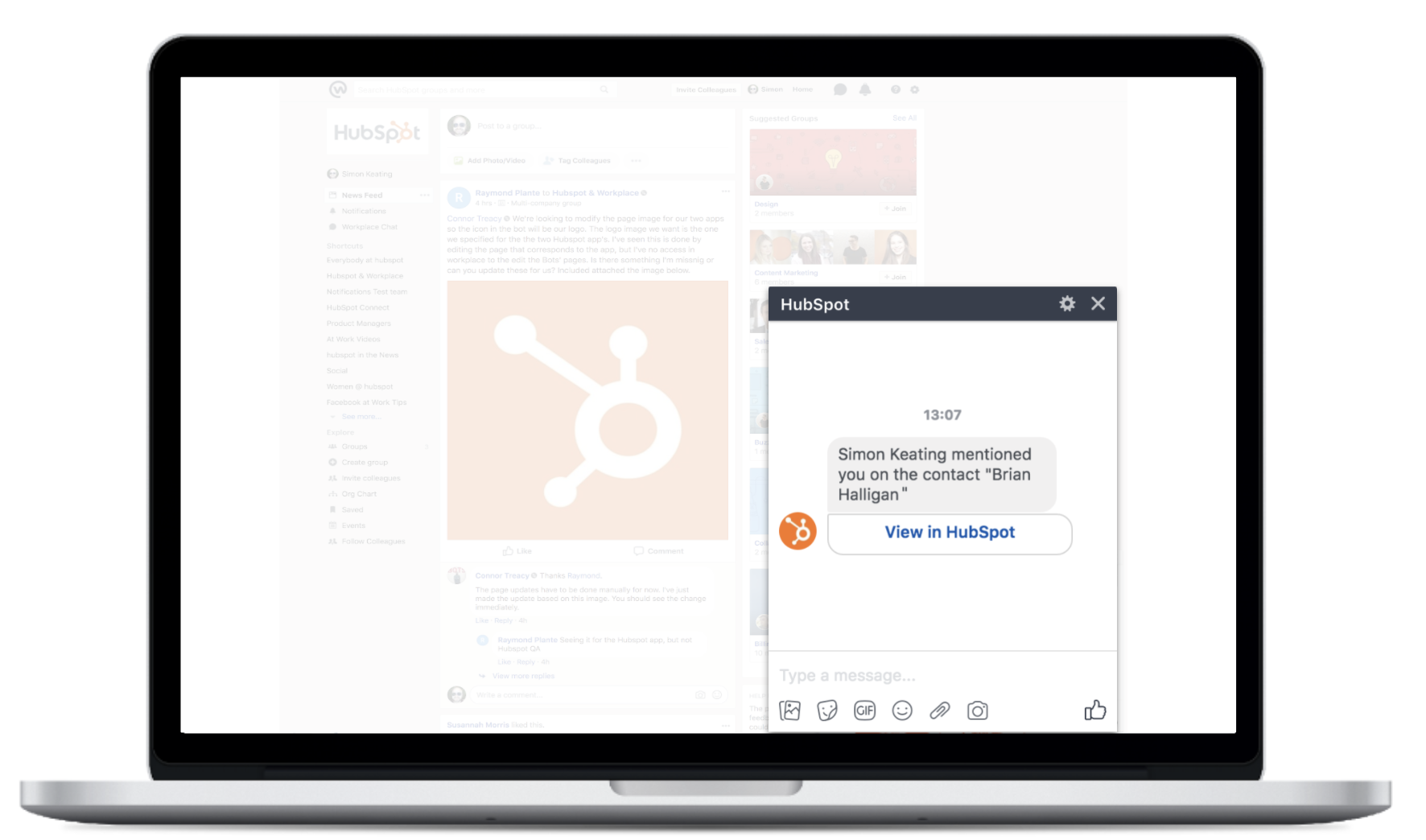 What does this integration partner do?
Workplace by Facebook is a space for teams to share ideas, brainstorm and achieve more together. More than just a collaboration tool, Workplace connects organizations of every size to familiar features like chat and groups, as well as integrates with the business tools people use every day to get work done.
Sales reps are busy. With the HubSpot integration for Workplace, reps don't have to waste precious time switching between platforms. All of the information they need is delivered where they are, when they need it.
Read More >>