Webinar Details
Duration: 60min
Presenters: Janet is the Community Manager for social business hub oneforty - a website connecting businesses to tools and strategies that help them make the most of social media. She writes for onefortys blog and her own social media blog. You can follow her on Twitter @JanetAronica.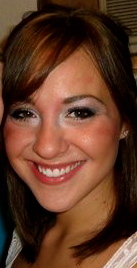 Janet Aronica is the Community Manager of www.oneforty.com, the social business hub.
Kristin is the Marketing Analyst for Backupify, a startup in Cambridge focused on online cloud-to-cloud social media and SaaS backup. She is also a weekly contributing writer for Bostinnovation.com covering new marketing topics. You can follow her on Twitter @KristinEDziadul.
Maggie Georgieva is an Inbound Marketing Manager at HubSpot, responsible for the company's email marketing creation and testing. She has written for publications like BostInnovation.com and The St. Petersburg Times. Maggie is also behind many of HubSpot's marketing content offers, such as weekly webinars, podcast series and ebooks.
Who Should View? Marketing professionals looking to learn more about content creation and word-of-mouth marketing.
Technical requirements: Internet connection