Season 2
Episode #1: The Rise of Femtech with Modibodi's Kristy Chong
A decade into Modibodi's impressive journey, founder and CEO Kristy Chong joins us to talk about where her big idea came from, how she's harnessed the intersection between technology and sustainability, and the mountainous challenge of launching a new product when your category is as taboo as periods and incontinence.
We talk about competition and why Kristy's not afraid of it, the critical role of trust for brands and consumers, how it felt to have one of the most-complained about advertisements in the country, and much more.
Listen on: Apple Podcast | Spotify
Episode #2: Unconventional Business live at GROW with She's on the Money's Victoria Devine
Building an online community is hard. It's something many organisations try, and often fail, to do. So how did She's on the Money's Victoria Devine build such a large and engaged community in such a short space of time? And how much of the brand's success does Victoria attribute to their community?
Join us in a special edition of Unconventional Business, live from GROW, where James and Victoria talk about community building, the need for greater financial education, particularly among women, and why Victoria created She's on the Money in the first place.
Listen on: Apple Podcast | Spotify
Episode #3: Unrivaled Impact with Humanitix's Adam McCurdie
Back in 2015, co-founders and best mates Adam and Josh were looking for ways to give back to the world through business. They asked themselves: is there a way for us to break into an industry and set up our own social enterprise where we have 100% of our profits go towards closing the global education gap?
Starting out with no equity and sharing Adam's salary on a handshake deal, they've built Humanitix into an incredible organisation, giving close to $1 million a year to education projects through their work in Australia and New Zealand alone.
How did the founders land on booking and ticketing? Why SaaS over fast moving consumer goods like many other profit-for-purpose brands? What does Humanitix need to win at as they take on global giants like Ticketek, Eventbrite and Ticketmaster? And how are they thinking about building awareness as they scale and grow internationally?
Listen on: Apple Podcast | Spotify
Episode #4: Unconventional Business live at GROW with Sweat's Tobi Pearce
Tobi Pearce and business partner Kayla Itsines grew Sweat, now a global fitness brand and one of the most downloaded health apps globally, from what was, in 2015, an Ebook called the 'Bikini Body Guide'.
Tobi joins us in another bonus episode of Unconventional Business, live from GROW, to talk about the brand's explosive growth over the last seven years and how he and Kayla took the brand from ebook to app and where they drew inspiration from.
Kat and Tobi dig into the critical role of customers in subscription business models, how Tobi thinks about driving value for customers, how the Sweat team harnesses the feedback and insights from their global community of more than 50M, where Tobi goes for innovation and what's coming next for the homegrown success story.
Listen on: Apple Podcast | Spotify
Episode #5: The Pandemic Pet Ownership Boom with Mad Paws' Alexis Soulopolous
From pet-sitting a Labrador named Honey for a friend, to establishing a game-changing partnership with Qantas, going public in the middle of a global pandemic and the acquisition of Waggly Club - Mad Paws' co-founder, Alexis Soulopoulos, joins us on Unconventional Business this week.
How did Mad Paws, a business founded on pet-sitting services, increase both bookings and new customer acquisition during a global pandemic, when the vast majority of Australia was grounded?
What was the catalyst for the company to buck the trend and go public so early into their journey? How did Alexis and the team overcome the vast challenges that exist in building marketplace business models? And with 69% of Aussie households owning a pet, what does the future look like for Mad Paws and the pet industry?
Listen on: Apple Podcast | Spotify
Episode #6: Australia's Billion Dollar Problem with HealthMatch's Manuri Gunawardena
Manuri Gunawardena was in her final years of medical school, working on a brain cancer drug trial, when she witnessed the inequities in the clinical trial industry and the impact on human life. One patient in the trial was able to navigate the complex system and access a clinical trial and drug that was successful in curing their disease, another was not and sadly passed away.
Manuri made her own life-changing decision and, instead of becoming a clinician, founded HealthMatch. HealthMatch is a platform that empowers patients to identify and access clinical trials, changing the lives of people who need to access clinical trials and the future of medicine in Australia and across the world.
Clinical trials are worth $1 billion to Australia's economy, yet 80% of trials are delayed or abandoned, impacting on the lives of the tens of thousands of people who need access to these often life-saving drugs. Why?
There are fundamental issues with the clinical trial model. It's inefficient and inequitable, archaic and broken, the very opposite of customer-centric. We see data and technology used to drive innovation and create personalised experiences in almost every other industry, so why not this one? Why has the clinical trial industry fallen so far behind?
Listen on: Apple Podcast | Spotify
---
Season 1
Episode #1: For the Love of Toilet Paper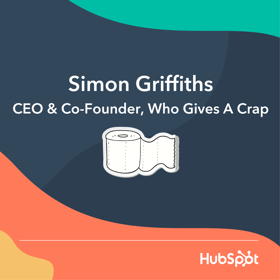 Meet the Aussie brand that's made toilet paper cool. We talk with Who Gives A Crap's co-founder and CEO, Simon Griffiths, on all things toilets and toilet paper.
Toilet paper probably isn't the first thing you think of when we talk about disrupting an industry. Yet this is exactly what Who Gives A Crap have done.
We talk with Simon about their brand purpose and love of toilet humour, how he crowd funded their launch (including sitting on a toilet, on live stream, for two days), changing the way people think about toilet paper and why they donate 50% of their profits to global sanitation efforts.
Listen on: Apple Podcast | Spotify
Episode #2: The Postal Wars: How Sendle Took on Australia Post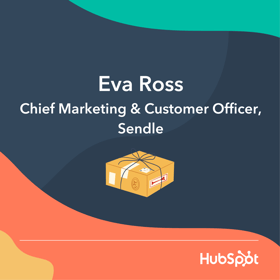 When we talk about parcel delivery, the likelihood is that we think about our personal mail, those new shoes you ordered, and how long they took to arrive. But what does it feel like when you're that business trying to delight your customer through a great delivery experience?
Enter Sendle. Sendle is Australia's first carbon neutral courier service, created to solve for small businesses.
We chat with Chief Marketing and Customer Officer, Eva Ross, on how you hit the trifecta of affordability, experience and being 'green', what it feels like to spur on change in your biggest competitor, Australia Post, why Sendle turned down a $1M investment and what 'shipping that's good for the world' looks like.
Listen on: Apple Podcast | Spotify
Episode #3: That Will Never Work: Tiles and Errors of Building a Challenger Brand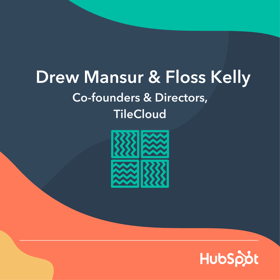 In an era where almost everything can be sold online, selling tiles online probably doesn't sound all that far-fetched. But despite rising consumer demand and an untapped market, Drew and Floss, co-founders at TileCloud, were repeatedly told 'that'll never work' when they set out to build Australia's online tile store.
We chat with the founders about transforming a traditional industry and the questions they had to answer along the way. Can convenience trump price? Where is the sweet spot between being relatable and aspirational? And how do you fit one tonne of tiles in a Toyota Yaris?!
Listen on: Apple Podcast | Spotify
Episode #4: You Snooze, You Lose: Koala's Journey to Household Name.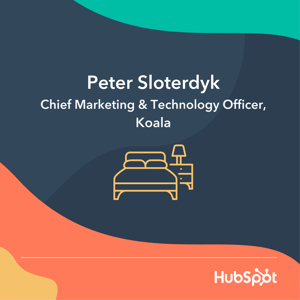 From one of Australia's first 'bed-in-a-box' brands, to exporting their furniture and lifestyle products, and exceptional service, overseas. Koala's CMO, Peter Sloterdyk, joins us on the show to talk about why the brands that do it differently to their competitors are the ones that win, the dangers of choice paralysis, and the lessons learned when they exported Aussie sarcasm.
Learn how Koala are thinking about localisation as they expand internationally, how they got consumers to buy into and adopt a new behaviour, and how to balance innovation and operations when you're a rapidly growing business with big ambitions.
Listen on: Apple Podcast | Spotify
Episode #5: Vino for the People: How This Aussie Company Took the Snobbery Out of Wine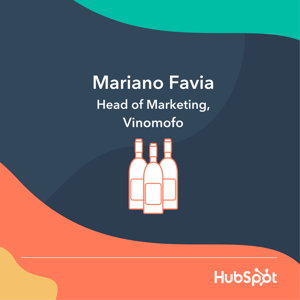 Standing in the aisle of the bottle shop looking baffled, being guided by an 'anything but the chardy Aunty Jan drinks' rule. We've all been there.
Wine snobbery belongs in the past, according to this online wine retailer. Their dream is to democratise wine by taking out the bullsh*t, simplifying the decision making process and talking to customers in a language they understand. We drink wine and find out how you delight a nation of wine lovers with Vinomofo's Head of Marketing, Mariano Favia.
Listen on: Apple Podcast | Spotify
Episode #6: Digging In: How iSeekplant Pulled This Industry Into the Modern Age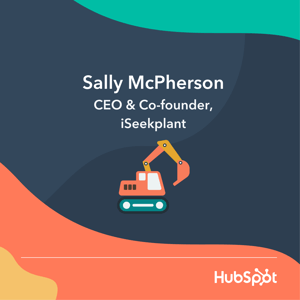 You probably don't spend much time thinking about heavy construction machinery or how that industry works. It's not exactly sexy or 'cool'. But it's often those very traditional industries that are ripe for disruption and ready for scale.
Co-founder and CEO of iSeekplant, now Australia's largest plant hire marketplace, Sally McPherson, joins us on the show to answer the big questions. How do you digitise an industry when you're told "the internet isn't real"? Why have so many failed at what iSeekplant are trying to do? And what did those early years as a startup look like?
Listen on: Apple Podcast | Spotify
Episode #7: Doing Things Differently: How Tech is Changing the Property Management Game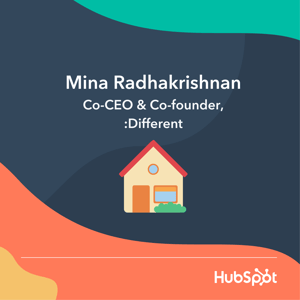 Owner or renter, we all have our property horror stories. Tenants late paying the rent, waiting weeks to have your shower fixed, no response from your property manager.
Property management's an old school industry with rigid processes and a pricing model that makes little sense. Co-founder and Co-CEO of Different, Mina Radhakrishnan joins us to talk about the opportunity they saw to disrupt the industry by bringing technology into what is a very human-oriented industry to create the experience customers crave.
Listen on: Apple Podcast | Spotify
Episode #8: Playing By Their Own Rules: How Xero Changed the Bookkeeping Game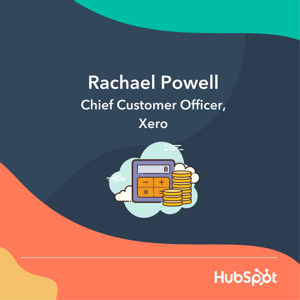 Xero has changed how people think about accounting, challenging the status quo of dry and dull by going far beyond being a software provider, to impacting communities and the lives of small business owners.
Today, they're a rapidly growing global brand. But how did they do it and what does it take to reach this level of success? Xero's Chief Customer Officer, Rachael Powell, joins us on the show to talk about why they've never done things traditionally and what this means for their customers, people and the brand.
Listen on: Apple Podcast | Spotify
Episode #9: Mission Critical: How v2food Are Changing the Hearts and Minds of Aussie Meat Eaters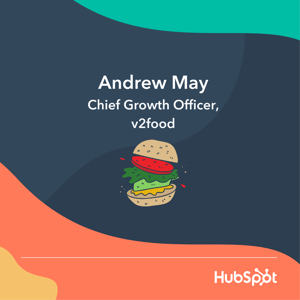 Australia's one of the biggest meat-eating countries in the world. And demand-supply is a very real issue. If we keep eating meat at the rate we do today, we're not going to be able to sustain it.
Creating an alternative is all well and good, but as a brand, how do you change the hearts and minds of Aussie meat eaters? What does the future of alternative meat look like? And how much will brands matter in this category? Andrew May, v2food's Chief Growth Officer, joins us on the show to answer our many questions!
Listen on: Apple Podcast | Spotify
Episode #10: Something's Brewing: How Four Blokes Are Making Booze-Free Beer Heaps Normal.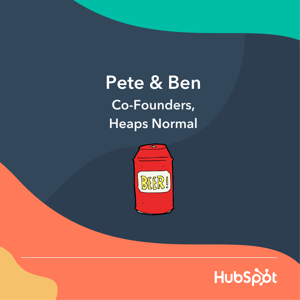 They're part of a movement to disrupt an entire category and have set out to change cultural norms around drinking and destigmatise non-alcoholic beers.
What's it like breaking in as a small player in a big market? What impact does their mission and purpose have on their work? And how do you change perceptions in a nation that loves a cold one on a summer's arvo? Ben Holdstock and Pete Brennan, co-founders of Heaps Normal, join us on the show.
Listen on: Apple Podcast | Spotify