HubSpot 2021 Diversity, Inclusion, & Belonging Report
2021 marks a milestone in HubSpot's journey to become a more diverse and inclusive company: publishing our fifth annual Diversity, Inclusion, & Belonging (DI&B) Report. We've learned a lot over the years, and especially in 2020. The past year showed us that empathy alone isn't enough - it requires action. We hope this report reflects HubSpot's progress on diversity to date, as well as our commitment to driving real, lasting change for our employees, customers, and communities.
Hear from our HubSpot Community
We asked employees from around the world to share their reflections on HubSpot's DI&B efforts over the past year. Here's what they had to say.
5-Year Data
To mark the fifth year of releasing our diversity data, we're reflecting on HubSpot's progress over time. Specifically, we're working hard to increase BIPOC representation and leadership diversity. Here's how we're tracking to date.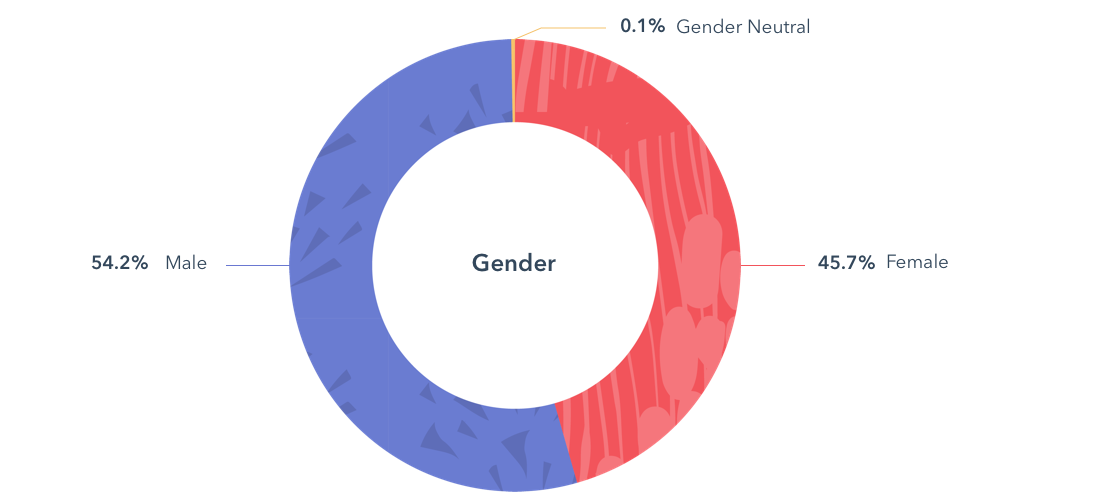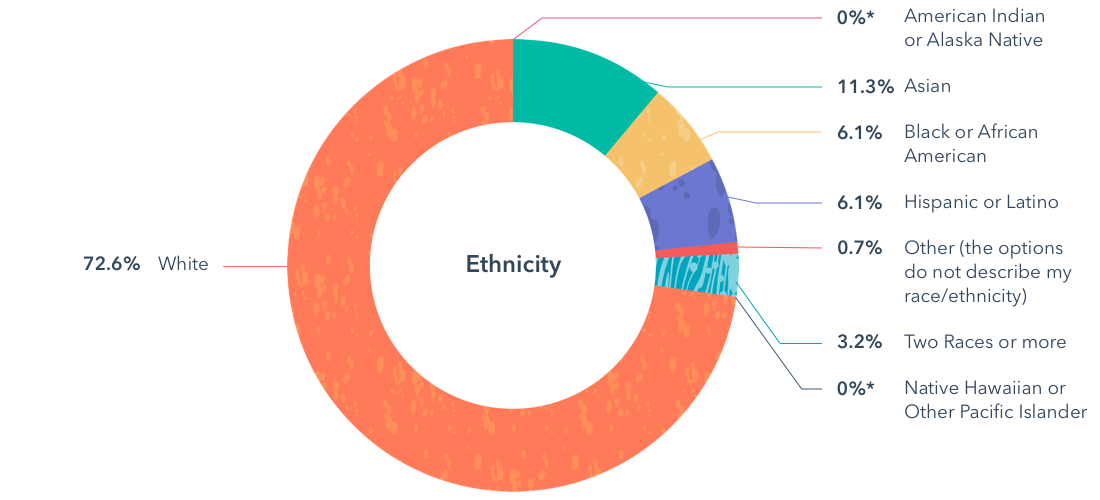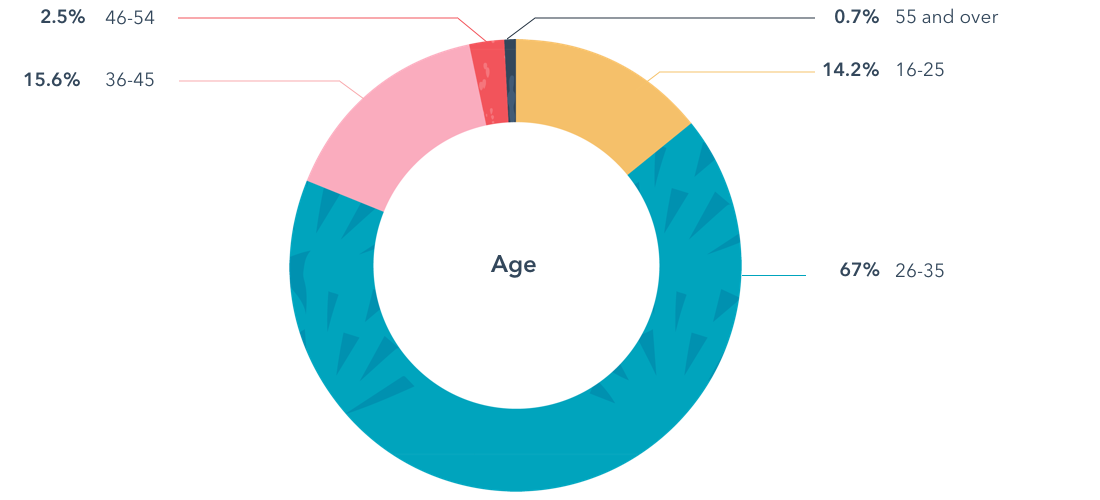 Gender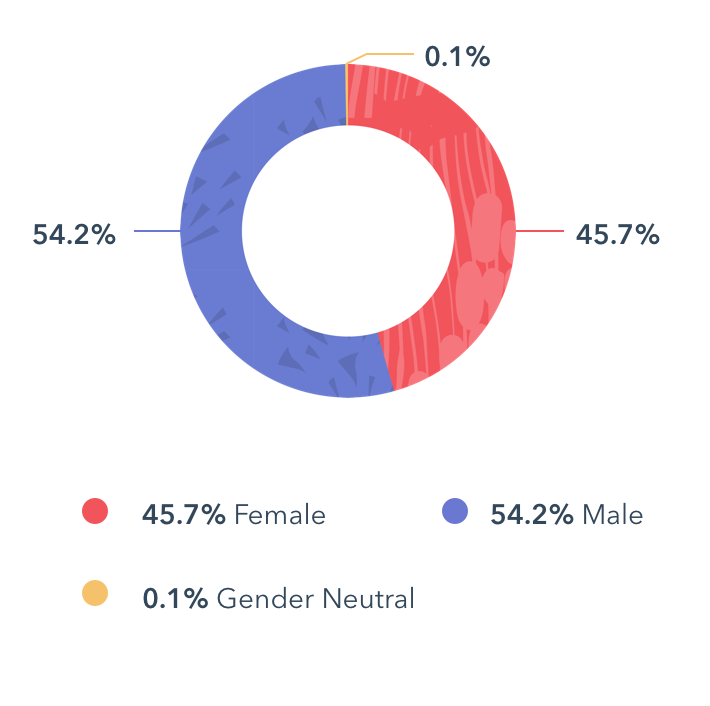 Ethnicity
Age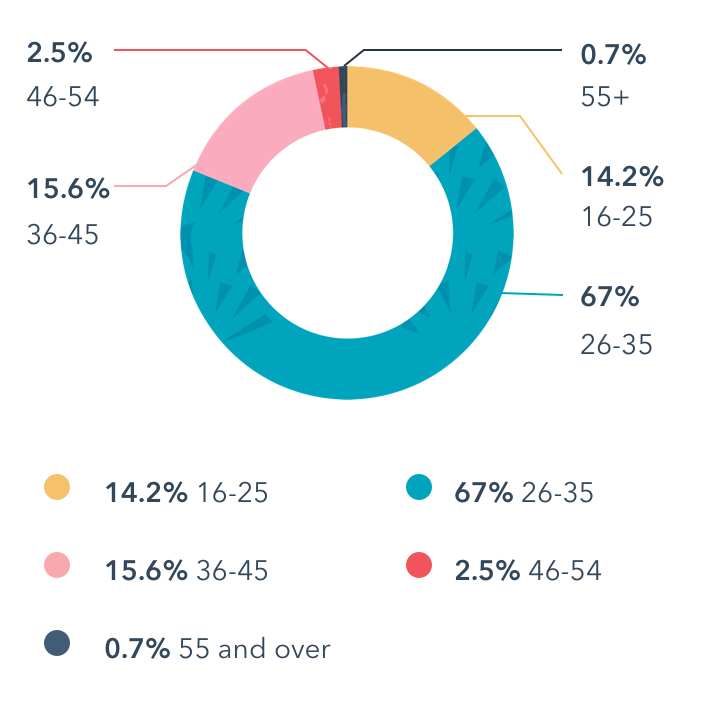 *We round to one decimal place throughout the report. This rounds the population of certain racial/ethnic groups to 0.0%, though the actual total of these employees is greater than zero.
Self-Reported Categories
We recognize that age, gender, and ethnicity are imperfect categories. So, we collect self-reported data annually to better understand how HubSpot employees identify. This survey is entirely optional and voluntary. Of the 50.6% of employees who chose to identify:
23.9%

are parents

12%

are members of the LGBTQ+ community

1%

are non-binary/gender variant*

0.7%

are transgender

7%

are people/persons with a disability

1.1%

are veterans

50%

are first-generation**
*Non-binary/gender variant data reflects the self-reporting survey population only. The gender neutral data earlier in the report reflects EEOC data.
**This data reflects our U.S. employee population only.
Beyond The Numbers
Our data reflects a snapshot of how HubSpot is tracking on diversity today. Here are some of the initiatives and investments we've made over the past year to help build more diverse and inclusive communities for the future.
HubSpot partnered with Howard Uni. to open a Center for Digital Business, and committed $20M to social impact investing.
We created an anti-racism course for managers and employees that over 4,000 people have taken so far.
We leaned into flexibility during the pandemic, giving employees global days off and hosting entertainment for children.
HubSpot focused on remote inclusion so that our benefits, culture, and onboarding are equitable in the future of work.
Download the 2021 Diversity, Inclusion, & Belonging Report
Past Reports
Want to learn more about HubSpot's diversity, inclusion, & belonging journey? Check out our past DI&B Reports and diversity data below.