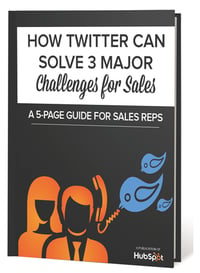 While we've all heard that we *need* to be on social media, we haven't heard how Twitter can specifically solve common challenges we face in sales every day.
And with 78% of salespeople using social media to outsell their peers, we have to ask: What's all the fuss about?
Fill out the form to your right to enjoy the light read, and gain heavy value.