The Inbound Growth Award recognizes an agency that helped a client experience rapid growth with inbound marketing practices.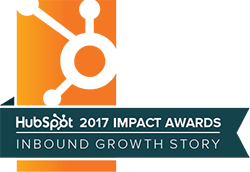 ORR Protection Systems has grown to be the nation's largest privately owned safety and fire protection company in the country. Their annual seminar series is the largest single marketing campaign the company puts on every year. Focused on educating those within the industry, the complimentary series spends close to 6 months of the year traveling across the nation, attracting a large amount of attention from leaders across the industry.
After Revenue River and ORR Protection decided to take this campaign into the digital stratosphere, we were able to build this seminar series into an inbound marketing beast. In just two years of the campaign being digital, they were able to grow seminar registrants by 90%, attendees by 40%, and qualified registrants by 454%, breaking records from all previous seminars.
READ THE FULL STORY