Creating Keyword-Based Content
Apruve, a B2B credit network that integrates with Accounting, ERP and eCommerce platforms, was looking for a better way to expand their area of influence. While Apruve had established themselves as an authority on B2B eCommerce, the team found themselves chasing after keywords in the hope that something would work.
Matt Osborn, Sr. Marketing Manager at Apruve, said "Our team was just going after random keywords, throwing a bunch of content out there and hoping something sticks." At the time, this was how every marketer was creating content and it was proving to be moderately successful.
But at INBOUND 2017, Matt and the team at Apruve discovered a better way. By creating, organizing, and measuring content in topic clusters it would help them power more top of the funnel growth and success.
Enter the Topic Cluster Methodology
After learning about the methodology, and new Content Strategy tool, at INBOUND Matt dove-in. With over 200 existing blog posts, Matt's first challenge was to determine how to turn all of this content into topic clusters. Although the challenge was nerve-wracking, he started looking at analytics data and grouped blog content that was similar to see which could become a pillar page.
As a result, Matt created a page about B2B eCommerce and the mistakes they were making mimicking B2C websites. This page covers all of the critical mistakes that companies make when considering strategies.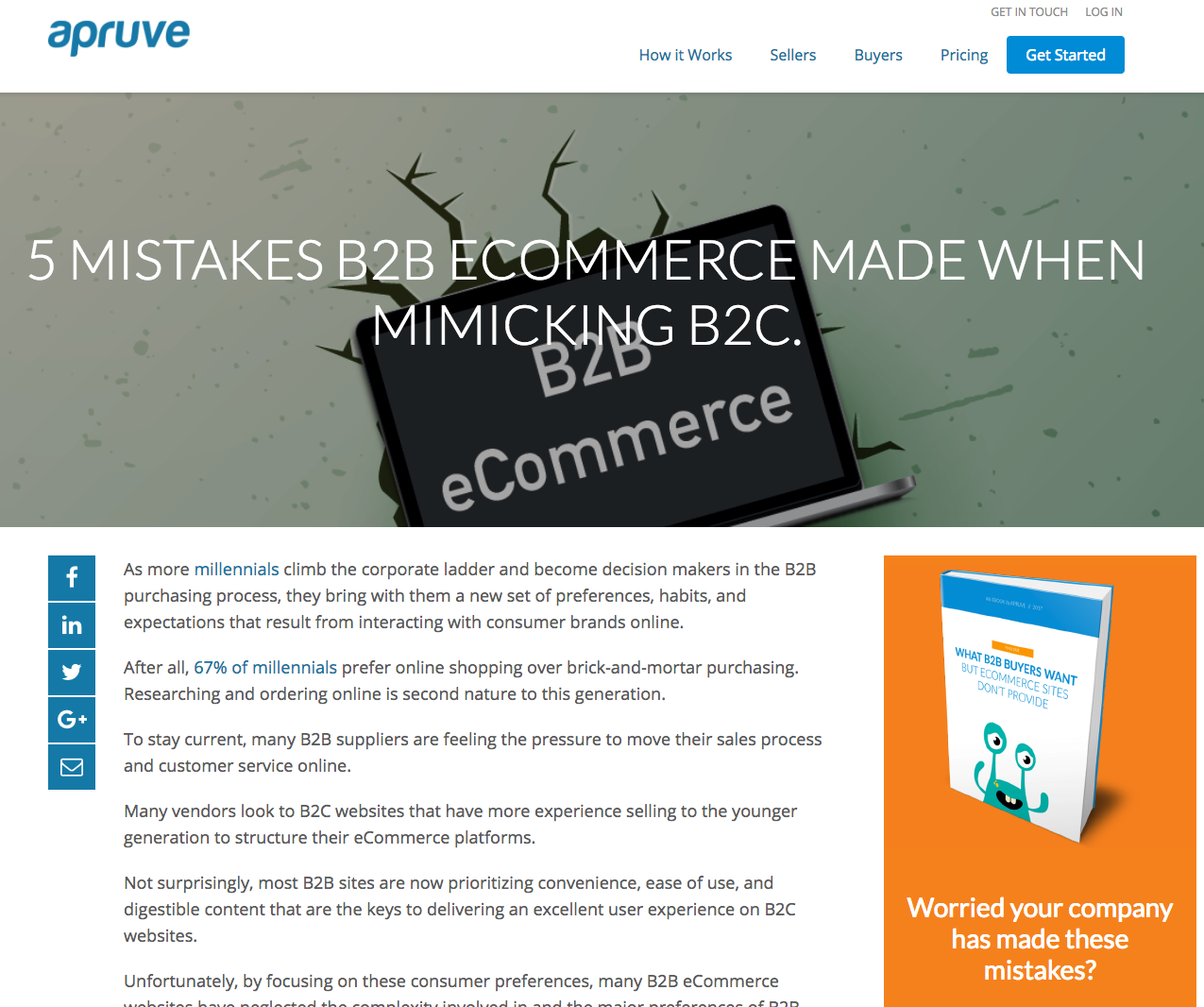 Then, Matt surrounded this page with semantically related content that all links back to the core pillar page, which results in Google establishing a relationship between these pages and surfacing them for similar searches even with different terms.
In fact, according to a study done by Ahrefs, a page that achieves a #1 ranking result can also begin to show up more prominently for 1,000 other related keywords. This is exactly what Matt leaned into, and as you can see below he is now ranking for terms like "B2B ecommerce technology" which naturally helps drive more traffic, and generate more leads.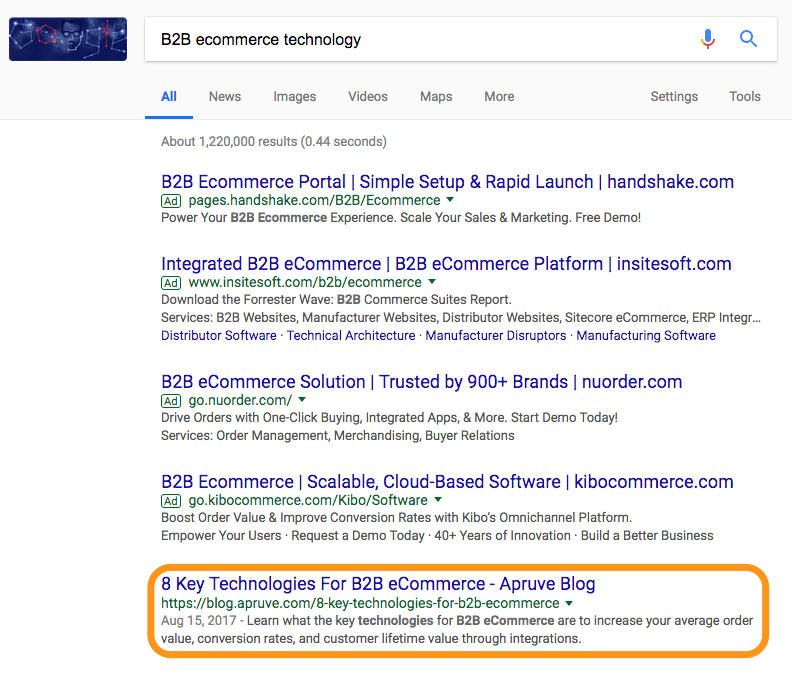 As Matt said, "We now have numerous topics on the first page of Google, and it's resulted in a 254% growth in our traffic since late 2017. One of the biggest benefits of this new way of creating content, and the Content Strategy tool is it's allowed us to go after higher traffic head-tail terms."
Refining Focus With HubSpot Content Strategy
As Matt said "We used to piece together a lot of our marketing programs with various tools across email, CRM, CMS, social media, and more. Although as our company continued to grow, we witnessed how much time and work it took to manage and maintain these tools, which took away from focusing on driving our actual growth. Before Content Strategy, we had data in disparate tools and no way to accurately tune our strategy, or know what to focus on."
That's when Content Strategy entered the picture. Starting by clustering their blog, Matt was able to identify topics that Apruve was strong in, and where they had some gaps. As Matt said, "when moving to the cluster format you are left with multiple posts in one category and you need to ask yourself the question, are we diversifying our content enough?" Matt looked at this, and diversified the content his team was creating and filled out dozens of topic clusters for every aspect of their business.
All of this means that Apruve has full topic clusters with an organized and efficient internal linking structure that generates results.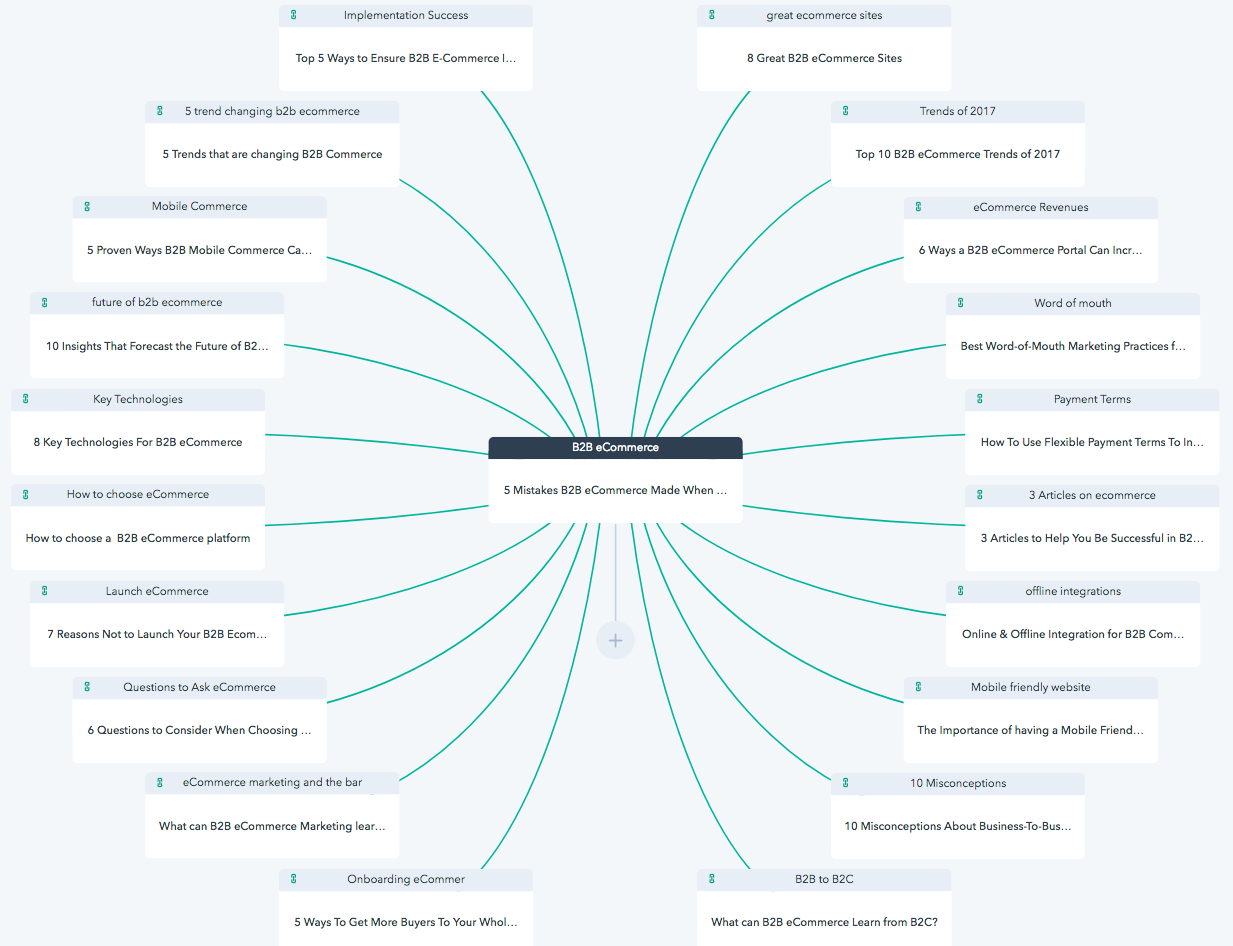 "With the Content Strategy tool, the content we create is well thought out and is no longer a guessing game. We're creating content for one of 3 reasons, first, drive more traffic to clusters converting well, second, filling out diverse content within a cluster to attract more search traffic, and third, creating great content that we, and hopefully others, can link to. Whichever type of content we create, because of Content Strategy we know the topic and what needs to be accomplished."