Early Success with Inbound Marketing
Townsend Security, a data security company founded in 1985, was looking to scale. With cyber security dominating the news, Townsend Security helps enterprises meet compliance and mitigate the risk of data breaches with encryption and key management. In 2015, the marketing team at Townsend Security started creating content that aligned with their buyer persona and the security solutions they sell.
In early 2016, Townsend Security started to see real results from their inbound marketing. "Our work, in 2015, of regularly blogging, producing webinars, podcasts, white papers, and eBooks had resulted in our traffic rising 27% in the first quarter alone, and a 43% rise in new leads in the same time period."
Everyone from sales, management, and marketing at Townsend Security was ecstatic with the progress.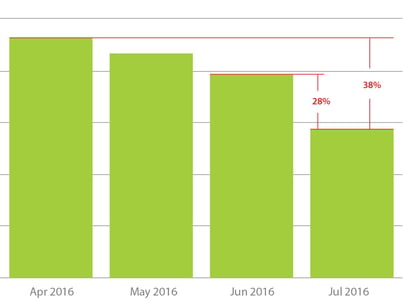 But all that changed in the second quarter. New security software companies entered the market and competition became more fierce. Larger rivals began to outspend Townsend Security in search advertising and after a record-breaking first quarter, organic traffic had started to slip. Over the following 3-months, Townsend Security lost 38% of their organic search traffic and saw a 23% drop in new leads.
The team at Townsend Security doubled down on optimizing their website and creating more content. While they were able to make incremental improvements and regain some traffic, the drop in organic traffic was still having an impact on the sales and the number of leads being generated.
Enter the Topic Cluster Methodology
In Q4 2016, Ken Mafli, Townsend Security's Demand Generation Manager, came across the Topic Cluster Methodology as a new way of creating and structuring content and potentially regaining some of the organic search volume lost earlier in the year. After considering core terms that potential buyers use to find security solutions Ken and his team decided to create one comprehensive page around Encryption Key Management called a pillar page.
This pillar page covers everything a potential buyer wants to know about the topic of encryption key management. From the types of encryption keys to their lifecycles, all the way through platforms and compliance concerns.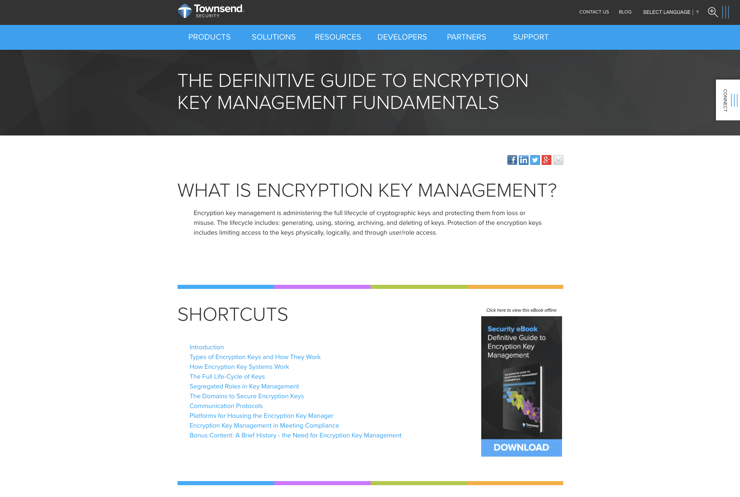 Ken build numerous conversion points into the page to download the page content as a PDF but kept all page content available for web crawlers. In other words, he created the page and the engaging experience for humans, while optimizing it for search engines.
Using HubSpot Content Strategy to Get More Traffic, and Leads, With Less Content
At the time Townsend Security built their pillar page, they also started using HubSpot's latest content and SEO tool, Content Strategy. "The Content Strategy tool has been great for helping us map out the content that we will be making. It has insights into the metrics we need to make decisions about which content to create, and maximize the time we spend creating content."
Ken then added his pillar page on encryption key management in Content Strategy and linked all the related blog posts to the pillar page. This helped establish for search engines that all these pages are related, and any visitors that encounter a blog post have a natural conversion point to the overall encryption key management resource. Ken said, "Content Strategy is a great tool that helps us, at a glance, see what topical content we should create, our information architecture, and most importantly helps track our progress over time."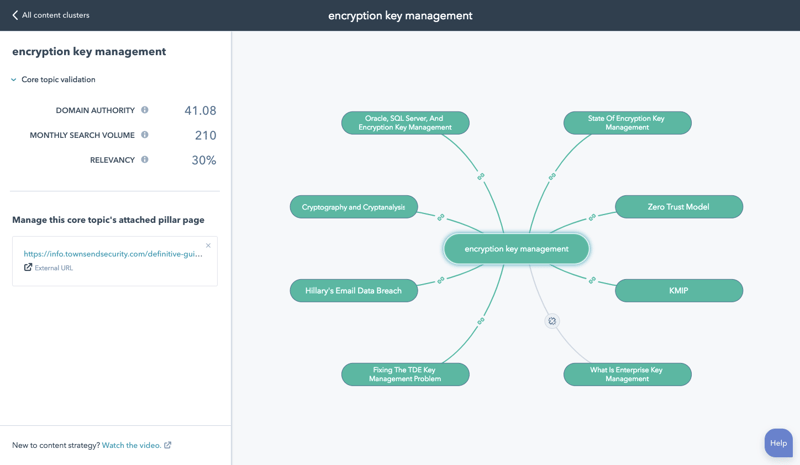 Townsend Security achieved some impressive results using Content Strategy, and this new methodology for content creation. Three months after publishing their pillar page they have seen a 55% jump in organic search traffic, more than making up for the ground they lost in 2016.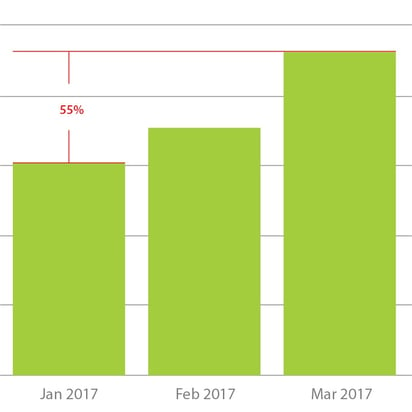 In addition, in March they set a new record for organic search traffic with a whopping 80% growth in leads. With their continued promotion across channels and optimization they have continued to see success, and once again achieved a new record for organic search traffic, and leads in May 2017.
"HubSpot's team from our consultant, academy , and the support team all helped me along the way. You've truly developed a world-class team that has helped turn-around our organic search traffic and leads."
After utilizing Content Strategy and publishing their first pillar page, their CEO was so excited at the results he's volunteered to help create the next one on SQL server encryption and key management.