Educating a traditional market about a new technology
Wingtra's Marketing team faced a content marketing issue in educating the global surveying market about the use of drone technology to revolutionize the way surveyors collect data. Typically, surveyors use older technologies to survey data, like tripod measurement devices, which are typically 5 times slower from start to finish when compared to drone technology. Since most of the market is unfamiliar with drone technology, Wingtra was challenged with creating educational content that appealed to their prospects. To add on top of that, they were using many tools prior to HubSpot like Zendesk for support, Mailchimp for email marketing, and more which made it hard to track how well their content was performing with their audiences. One way to know if your content marketing is successful is being able to see data points like higher website visits and conversion rates. That's why Wingtra turned to HubSpot's Marketing Hub Starter in 2018. As they experienced faster growth, Wingtra decided to upgrade to Marketing Hub Professional at the beginning of 2019 in order to fully lean into their content marketing strategy and automation.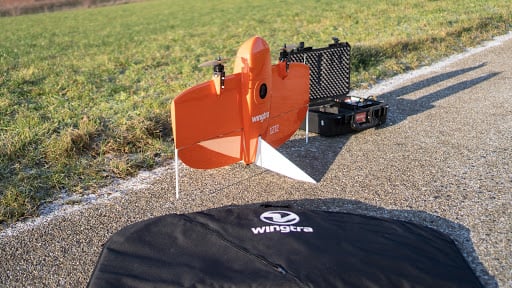 Wingtra's flagship drone - the WingtraOne
Upgrading to Marketing Hub Professional to streamline their content marketing strategy
Before upgrading to Marketing Hub Professional, Justina and her team wanted to measure metrics tied to growth such as website visits on content pieces, subscriber base growth, and conversion rates via form submissions. To improve these metrics, Wingtra used HubSpot forms, email marketing, blogs, landing pages, and marketing automation, all available in Marketing Hub Professional.
"The most value from marketing with Hubspot we see is the ability to connect all customer related activities together. It enables us to clearly see and understand our customer journey and differentiate content. We start to see which actions drive the most value for us which is the greatest achievement." - Justina Kostinaité, Head of Marketing at Wingtra
The plan, simply put, was to leverage HubSpot's data analytics to understand more about what their prospects were most interested in reading. This led Wingtra to write highly relevant pieces that their prospects would read. For example, the Wingtra marketing team uses lists within HubSpot to segment people who have viewed blog content about drone comparison reports. HubSpot made it easier to segment audiences according to lists, rather than having to create new segments every time when they used Mailchimp.
Then they use marketing automation to send similar content to the segments as they navigate throughout the site. No longer needing to rely on Zapier to combine disparate tools, Wingtra used HubSpot's marketing automation tool to send content to subscribers who were most interested in various products and services.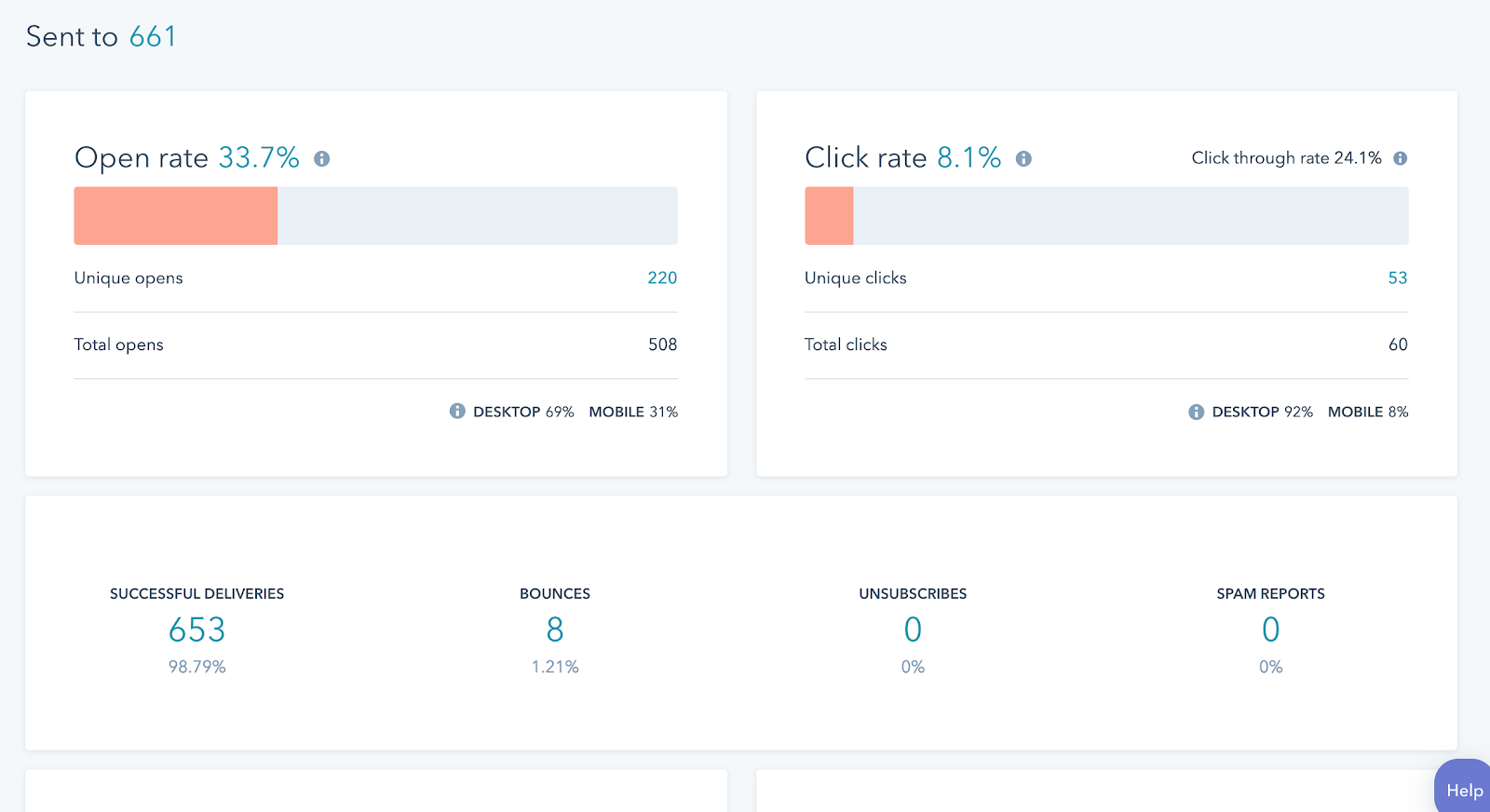 Wingtra's post-send email analytics
Sending emails faster, understanding what content prospects want to read, optimizing for conversion rates, and repeating until better content could be generated led to faster growth for Wingtra. The best part was that all of Wingtra's efforts were rooted under one umbrella -- the HubSpot CRM, so that all activities across marketing and sales were kept in one place. The Head of Marketing at Wingtra, Justina Kostinaité, says that "feeding all analytics to Hubspot helps us better understand what brings leads, what brings sales and what brings new website visitors. We can better track all our marketing activities, better prioritize and ultimately be more successful."
How upgrading impacted the business
Since Wingtra started using Marketing Hub Professional 4 months ago from writing this, their website traffic grew approximately 20%, and their leads generated grew by 40%. Looking ahead, Wingtra will be leveraging HubSpot Academy's free lessons to learn how they can continue growing their content strategy and sales pipeline.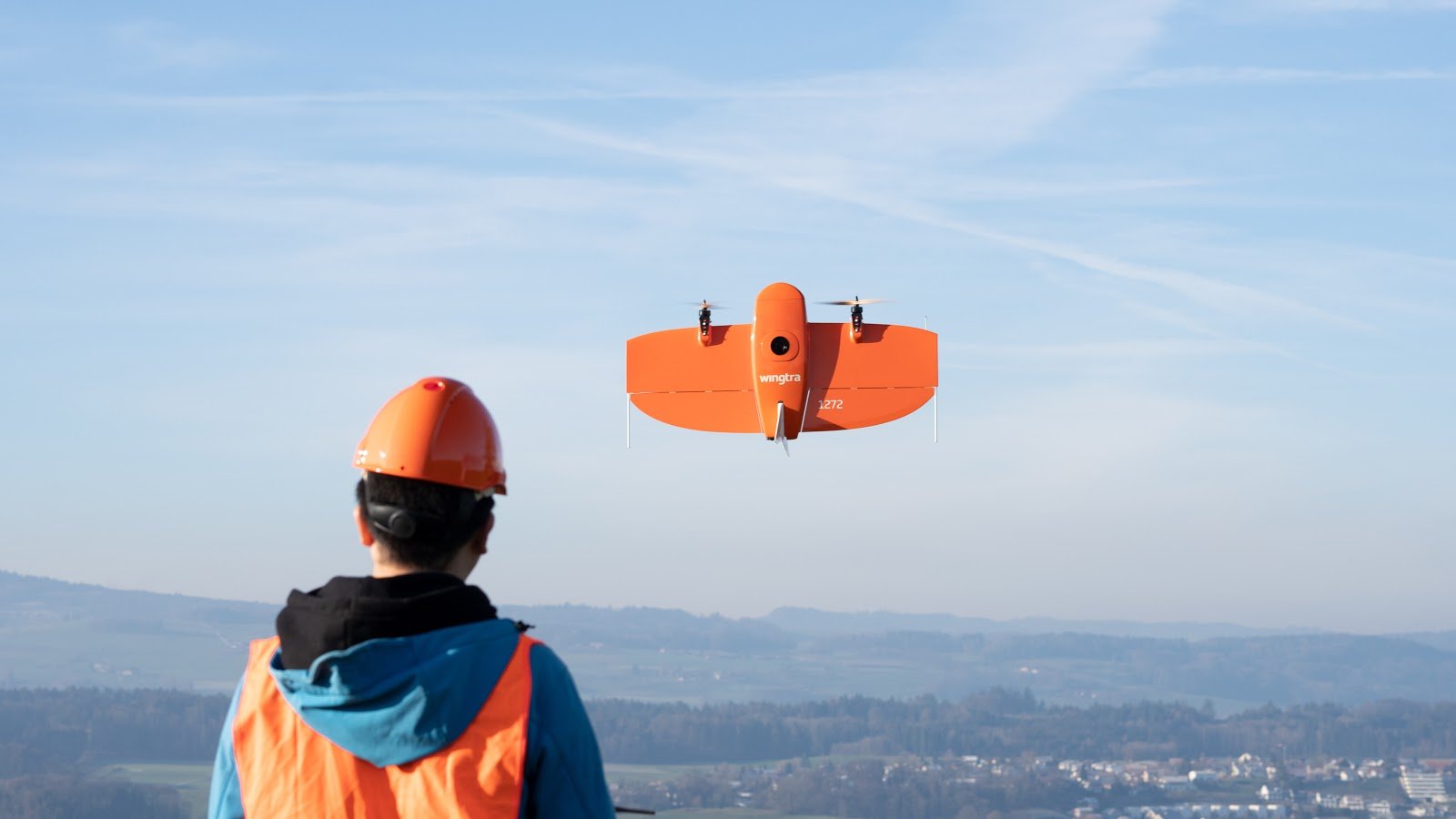 A Wingtra operator using the WingtraOne to conduct a survey analysis.