Seeking a Platform for Growth
Stella's journey with HubSpot began when its Digital Architect Ville Vuorinen began recommending the platform to his colleagues.
"I had used HubSpot in my previous roles, so I knew just how effective it was. We did look at other options, but then we realized that the HubSpot platform was the best choice for our needs," explains Ville.
Once the team at Stella saw that HubSpot has all the tools it needed to grow, it signed up to the Enterprise tiers of Marketing Hub, Sales Hub, and Service Hub.
"HubSpot is a powerful platform that we knew could grow with our business and help us manage leads and customers at every stage. We also liked that it would give us transparency across our departments. Everyone would have a unified customer view, which would mean greater efficiency and more opportunities to add value to our customers," says Ville.
Reducing Friction Across Marketing, Services, and Sales
Stella found the HubSpot implementation process to be quick and painless, and it started to see value from the beginning.
"Once we started with HubSpot, we were immediately able to track website visitors on our current CMS using the tracking pixel. We then used that information to set up the targeted calls-to-action, forms, and workflows that would generate qualified leads", explains Ville.
Ville also used HubSpot to set up chatbots to handle common visitor queries on its website. Having chatbots in place saves the team hours every day, which allows them to answer more phone calls and to spend additional time working on more complex tasks.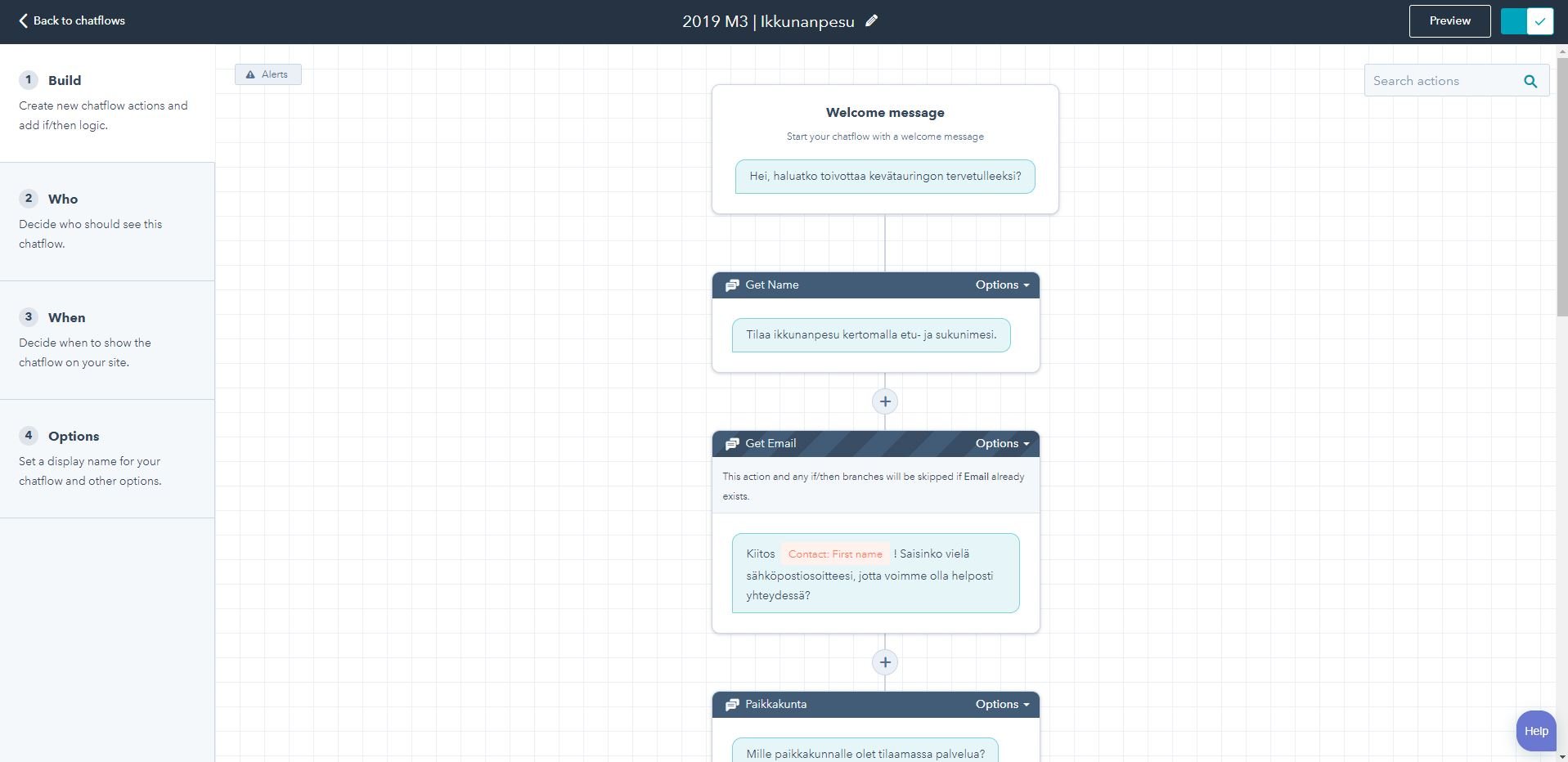 Along with these benefits to Stella's marketing efforts, the company's customer service team has also greatly benefited from HubSpot, which it uses to handle more than 600 calls and 200 tickets per day. Stella now has the analytics needed to hone its actions and make smarter, data-driven decisions.
Service Hub Helpdesk, a key feature of Service Hub Enterprise, allows Stella's customer service team to prioritise its most crucial tasks effectively and to organize every customer inquiry in a single, universally accessible dashboard, ensuring nothing slips through the cracks. This helps create a frictionless experience for every customer whether they need support via phone, email, or live chat.
"Our customer service reps can see all the information about the customer, so they're not asking questions that have already been answered. As a result of that, we've been able to build stronger relationships with our customers," explained Aarne Töllinen, Stella's CCO and CMO.
Stella's sales team, which primarily deals with large B2B clients, has also found Sales Hub Enterprise to be an invaluable addition to its processes and strategy for growth. With sequences and templates, sales reps at Stella can now quickly send personalized, automated emails to their prospects, allowing them to provide relevant and contextual information to each lead, based on their buying stage. Reps also receive instant notifications whenever a message is opened so that they can follow up with the right message at the right time.
"Two years ago, our salespeople simply didn't have the right tools for CRM and sales pipeline management. Today, their lives are a lot easier! They are saving so much time and connecting with their leads on a much deeper level," says Aarne.
Aarne also credits HubSpot with helping Stella to put the customer at the center of everything that it does: "There's transparency of information now, and our teams are working in much closer alignment. Everyone has all the information they need at their fingertips; they don't have to go and ask for it anymore. The result is a frictionless customer experience and ultimately more closed deals".
On the Fast Track to Results
The team at Stella began their HubSpot journey with the goals of growing their organic online presence, streamlining communications with leads and customers, and increasing revenue. Now, they are on the fast track to results.
Since signing up in 2018, Stella has increased its organic website traffic by 48% and its overall visitor numbers by 42%. This has helped to grow company revenue by over €10 million. Stella has also hired 400 new employees to bring its staff number to over 1,000.
Ville would recommend HubSpot to any company, large or small, that wants a platform that can grow as it does: "The HubSpot Platform is intuitive to use and there's a lot of power under the hood. We've been impressed by how it adapts to our changing needs, and we know that there's still a lot more we can do with it as we grow."
Stella's mission is to bring more happiness to its customers' lives in their own homes. Its long-term goal is to reach as many Finns as possible, and Aarne has plans to open several more offices around the country.
"Our partnership with HubSpot will be key to that expansion. The HubSpot Growth Platform is at the core of our business – we couldn't imagine life without it now", says Aarne.