What to expect as a remote HubSpotter.
Our goal is to make our remote teammates around the world feel included and empowered. Empowered to do great work, grow their careers, and enjoy all that HubSpot culture has to offer.
RemoteSpot is our go-to resource for all things remote work at HubSpot. Employees have quick access to tailored information, programming, and support.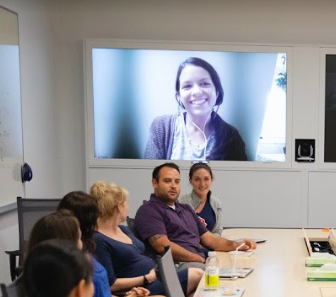 Whether you're a desk away or a continent away, distance shouldn't affect collaboration. Global teams feel tight-knit with tools like Zoom and Slack that make communication seamless.
We believe our values live in our hearts, not in our hallways. That's why we don't try to copy-paste office culture into a remote world. Instead, we're building a culture for the future of work where perks, benefits, and culture programming are remote inclusive.