Challenges
Struggling With Legacy Marketing Software and No CMS Solution
GfK has been a global leader in data and analytics, providing consumer, retail, and market insights at an enterprise level for over 85 years. With 280 Fortune 500 companies and over 10,000 active clients worldwide across all industries, GfK has been enabling companies to create long-standing client relationships and improve their competitive edge.
Its marketing team used a cross-channel marketing platform to run campaigns, but was dissatisfied with its usability. According to Patrick Grinoew, GfK's Head of Global Digital Marketing,
"the user interface was not easy to use, and everybody was unhappy with it,"
he recalls. Not only did it lead to low user adoption, but it was also expensive — an essential waste of the organization's resources.
GfK has over 8,000 employees delivering insights into how people live, think, and consume. They needed intuitive marketing software to create and launch dynamic global campaigns, run sophisticated workflows, and optimize performance.
HubSpot stood out from the competition, so GfK decided to go ahead with the enterprise tiers of CMS Hub, Marketing Hub, and Service Hub. It was a great transition for the company, providing all the right tools to better serve its customers.
Shortly after, GfK planned to relaunch its website. But it had no content management system (CMS) to create personalized pages or scale content.
"We wanted to build a new website from scratch, not just migrate existing data onto a new CMS. There was a lot of new content to be created and then presented in a scalable and personalized way,"
says Patrick.
Having successfully adopted Marketing Hub, the company considered the advantages of having one service provider for all of its marketing needs.
"Our goal was to integrate the CMS with Marketing Hub and Salesforce to drive personalization and lead management capabilities. To get the full picture and combined analysis, HubSpot CMS Hub made perfect sense,"
explains Patrick.
Before anything, GfK wanted to make sure CMS Hub would measure up, so the company did a proof of concept (POC) to test for usability and see if the investment would provide a satisfactory return.
For two weeks, the team tested the website from different locations and measured page performances. To Patrick, this step was extremely valuable and pivotal in the decision process.
"Without the option to do the POC, I wouldn't have been comfortable starting this project,"
he points out.
After that, GfK decided HubSpot CMS Hub was the best solution.
Solution
Driving Growth With Marketing Hub Enterprise and CMS Hub Enterprise
Because of the consumer-grade usability of HubSpot, GfK had no issues implementing both Marketing Hub and CMS Hub, uniting all its marketing tools and content management under one easy-to-use platform.
From there, the company started focusing on a customer-centric approach, using both solutions to deliver personalized, fully integrated end-to-end experiences.
Before HubSpot, the marketing team at GfK was spending a lot of time on manual adjustments and couldn't access contact details and follow up with leads from one place.
Personalized Experiences at Scale
Marketing Hub helped GfK to:
Automate processes and optimize lead generation
Set up dashboards for the whole marketing funnel
Customize messaging across all channels
Create high priority campaigns, pages, and personas
Boost customer retention and growth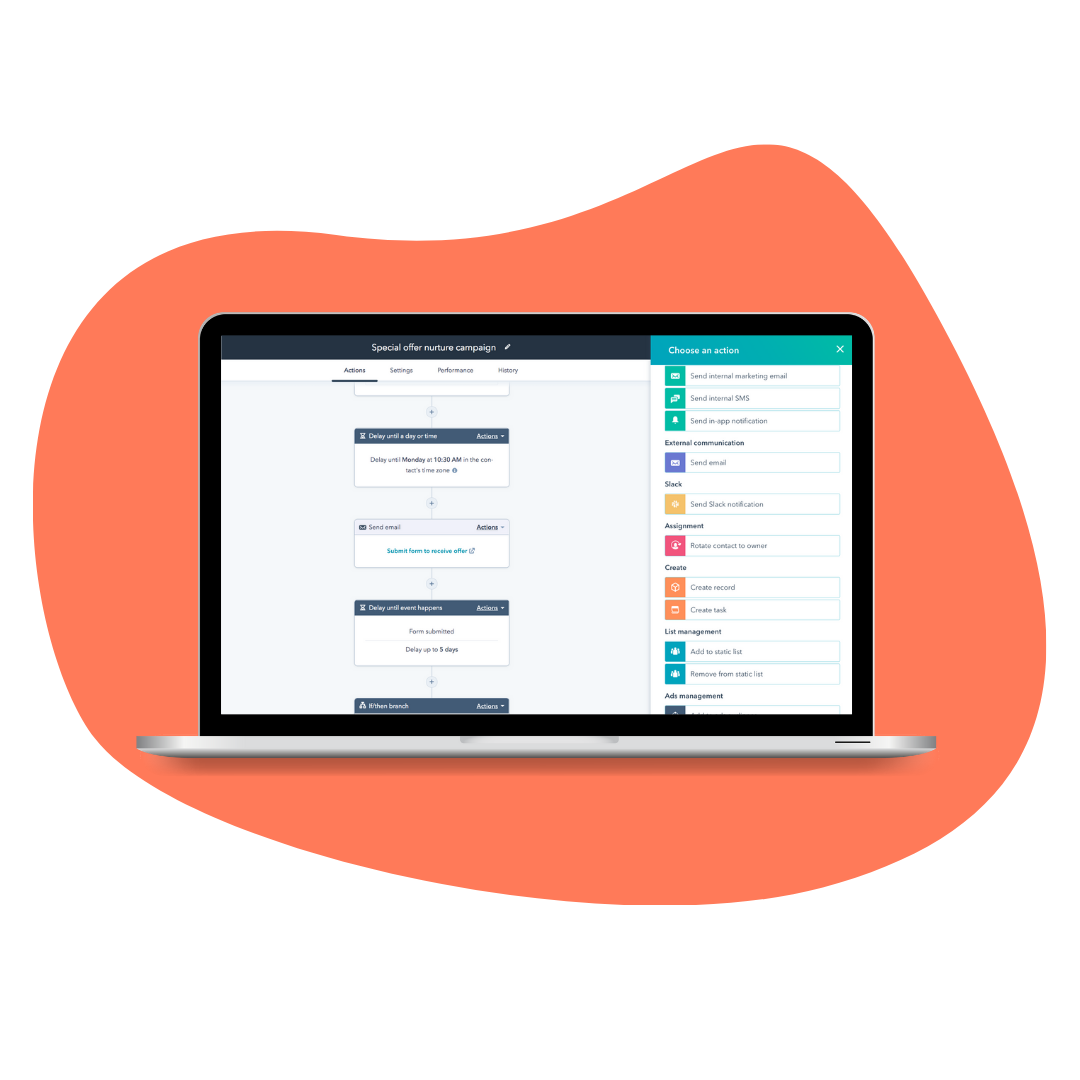 Powering an Enterprise Website
As for CMS Hub, it helped GfK manage content and the website, strengthening its online presence and empowering teams to:
Give different permissions based on role, location, and other criteria to only see and edit relevant content.
Organize users based on several dimensions, so it suits the way their business works.
Manage the hosted website's security, dictating how external visitors access it for maximum protection.
View Consumer Insights Engine Product Page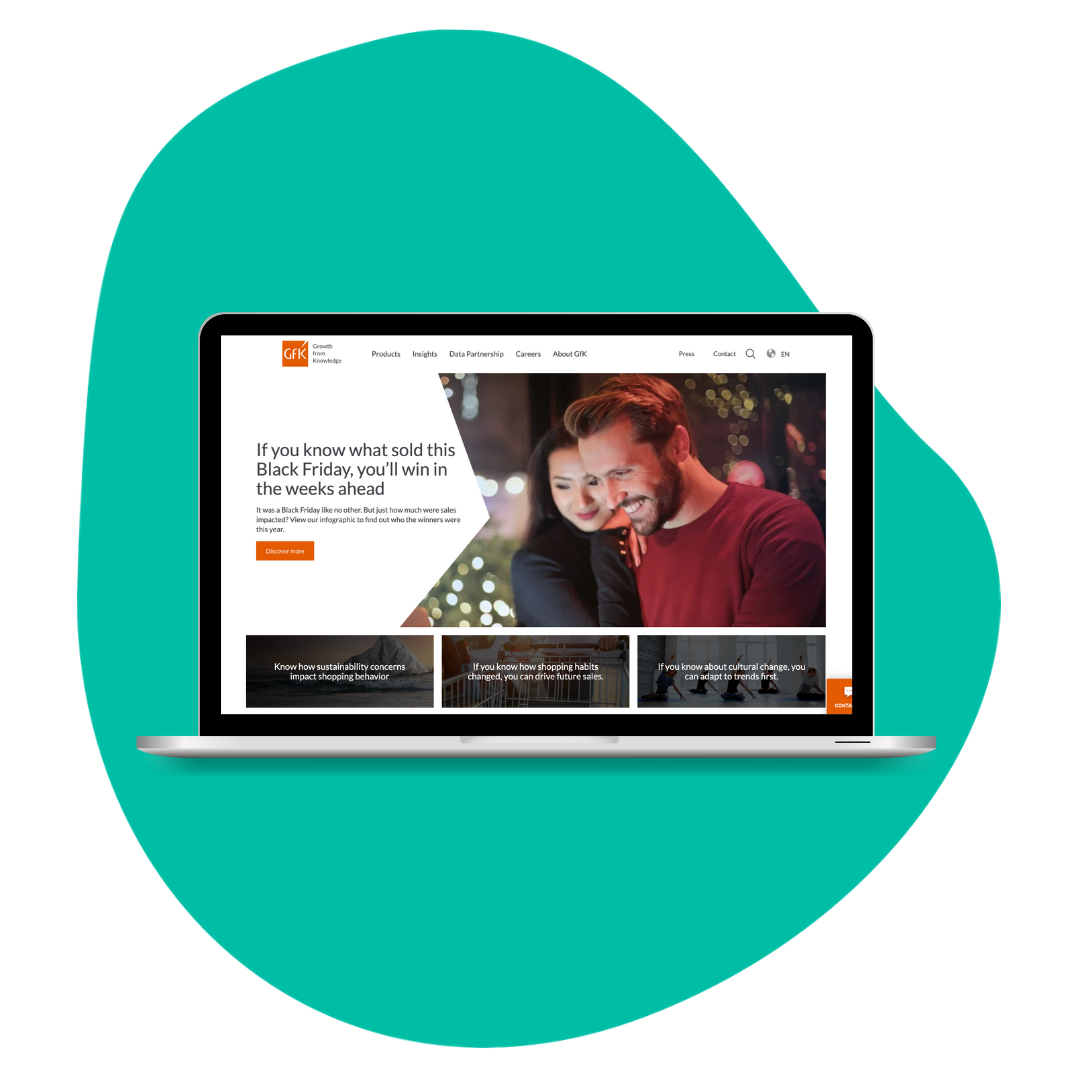 There's a high level of personalization available inside CMS Hub, and GfK used it to enrich the end-to-end experience.
"We use CMS Hub to set up different personas, personalize content for visitors, and cater to different user needs,"
says Patrick.
CMS Hub's value lies in its flexibility: powerful for developers and easy to use for non-technical users. The developers at GfK used preferred tools to build the organization's website, which its marketing team can easily edit and expand anytime—without IT help.
"With CMS Hub, we are 100% independent from our IT department. It's easy for us to create, edit, and personalize pages without coding skills,"
highlights Patrick. GfK's developers are happy with it because they can quickly build multi-layered web applications out of it.
Furthermore, CMS Hub also handles security issues for GfK, helping it with GDPR compliance and reducing business risk.
"We use HubSpot web forms to capture all the GDPR relevant information and save it in the HubSpot database, all in one place,"
says Patrick.
Extending GfK's Inbound Strategy
GfK also uses HubSpot Brand Domain add-on to manage marketing activities for independent brands under the GfK umbrella, such as hosting content for two brands on distinct root domains and separating the traffic analytics between the two root domains.
geodata.gfk.com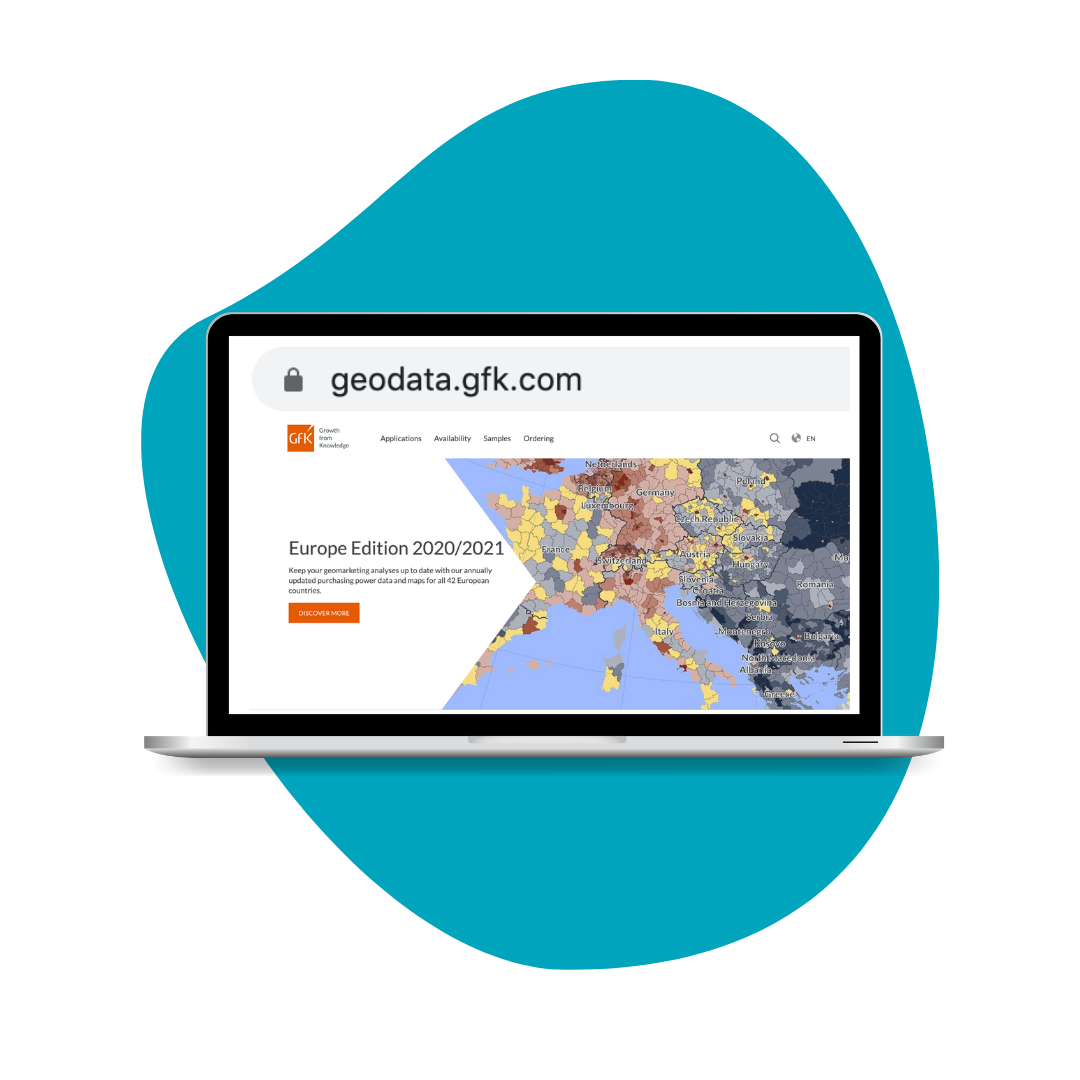 HubSpot's continuous investment into its platforms and its high level of customization keeps GfK loyal. "HubSpot is a growing platform, constantly adding new features and improving server functionalities and user-friendliness. It helps us deliver a fully integrated customer experience across all channels, which is key for us," he adds.
Results
Reducing Website Costs by 600%
HubSpot CMS Hub has empowered GfK to build a flexible website non-technical marketers can update without IT help, cutting back overall website costs by 600%.
Thanks to this highly customizable, user-friendly website, GfK delivers a personalized end-to-end user experience, which led to a 35% increase in the average dwell time on the website—a.k.a. the amount of time a user spends on a page before getting back to the search engine results.
HubSpot delivers enterprise-grade utility with consumer-grade usability, which has improved user adoption. The marketing team at GfK is more comfortable and confident using the software. As a result, the team reduced the time it takes to edit the website and create modern product pages by 50%.
Connecting Marketing Hub with CMS Hub has been a real game-changer for GfK because it fully eliminated outdated infrastructure, reducing those costs by 400%.
Thanks to the combined power of these two HubSpot solutions, the organization has seen:
600% reduction in website costs
35% increase in the average dwell time on the website
400% cut in infrastructure costs
50% decrease in the time it takes to create pages
Partnering with HubSpot has helped GfK automate workflows and personalize content to simplify work and serve its clients better. "The level of personalization and flexibility within the HubSpot software empowers us to deliver a fully integrated customer experience across all channels," says Patrick.
Customer Content Examples
Check out some of the content that GfK created with the tools within Marketing Hub and CMS Hub.
Beautiful Blog Posts
GfK creates a wide range of relevant, engaging, conversion-optimized blog posts that help the company's discoverability in search and social media.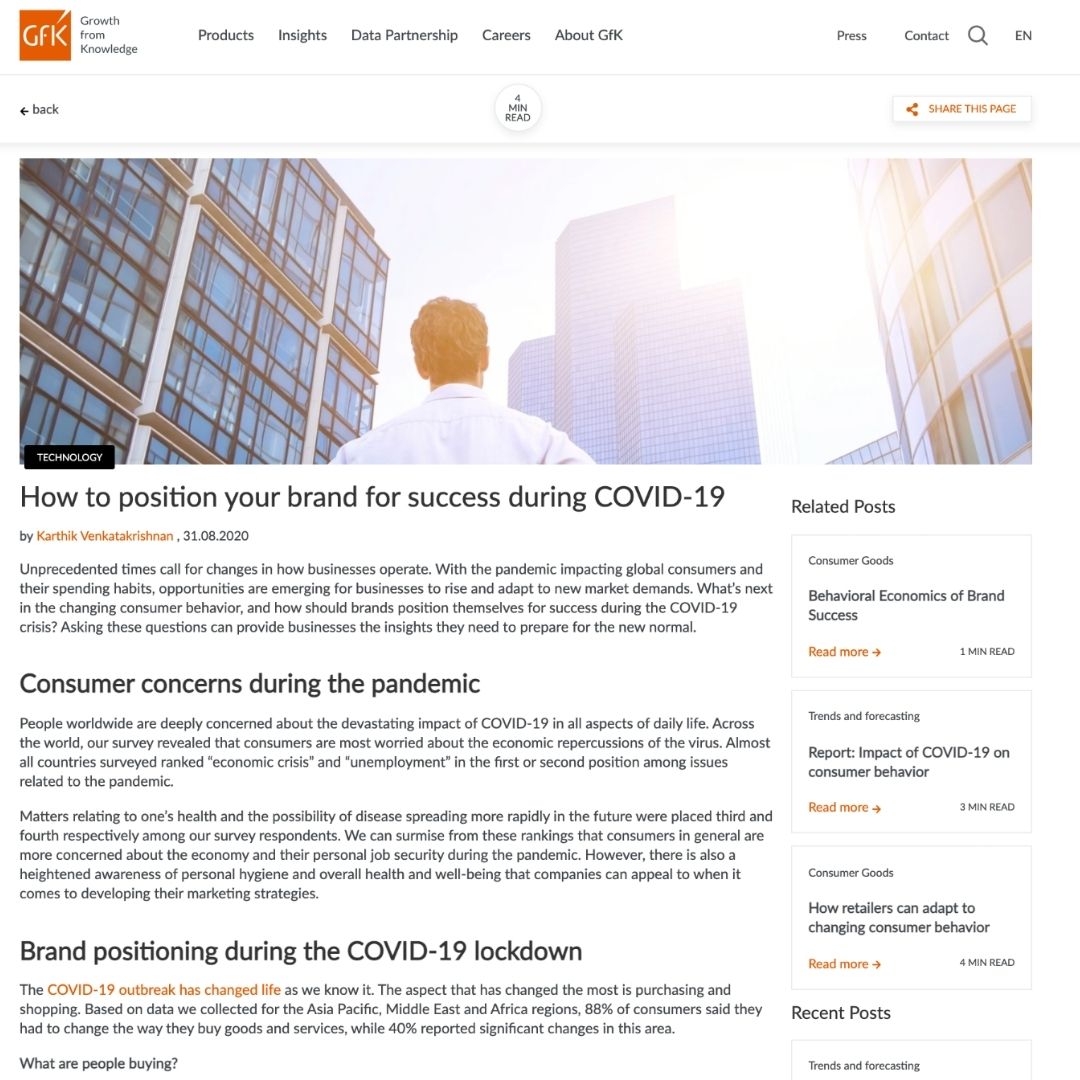 Revenue-Generating Resources
GfK uses the Landing Pages and Forms tools in Marketing Hub to host content across the website.